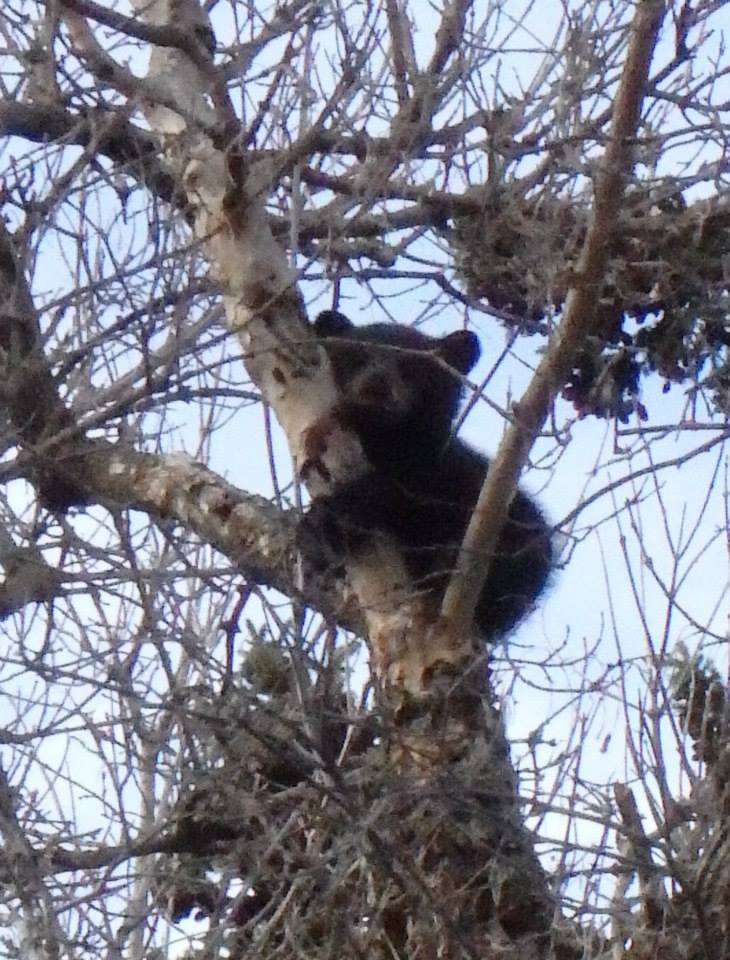 Spring brought with it a usual cast of characters but a little bit higher than folks might ordinarily see them.
A mother bear brought her two very young cubs round to visit Nadine Robinson of Fish Hatchery Road on Monday and Wednesday.
This photo, taken by Robinson on Monday, shows one of the cubs apparently relaxing in the sun high overhead in a large tree.
That's where she saw the three of them on their first visit.
On their second visit, they decided to get a lot closer.
Robinson's shots from that day show the mother leading her cubs to the curb in front of the house then up onto Robinson's deck.