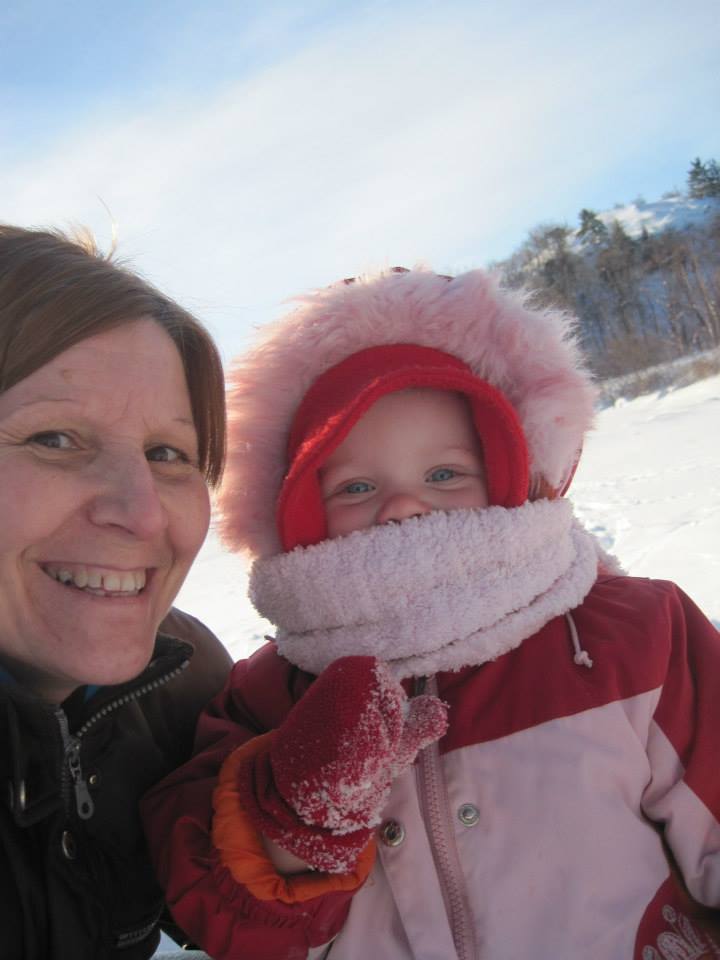 We asked you to tell us what you are looking forward to most about spring for a chance to win tickets to the annual Spring Expo, and we received many pleas for spring!
The two winners of the Spring Expo family passes are Jennifer Flood and Debbie Wiegand.
These were their responses:
Debbie (pictured with granddaughter Autumn) - "I am a grandmother raising my 2-year-old granddaughter Autumn. We spent most of our days inside the apartment because of the cold outside.
I am planning on taking Autumn for nice long walks on bare sidewalks (not snow covered ones) and heading down to the boardwalk to enjoy a refreshing walk.
Bundling up Autumn and myself really sucks.... Spring time would be much warmer for us.
I am also looking forward to seeing the tulips and the daffodils peeking through the soil and hearing the birds chirping.
I would like to be able to go camping on the May Long weekend, but.. by the looks of this year... it might not happen...
This Easter I am planning on getting Autumn her first fishing rod to take her fishing. BOY I hope its warm enough to go. Yup, I can't wish enough for spring time.
This winter has been way too long for me!
Well all I can do is close my eyes and then I see Green grass and tulips and hear the birds chirp.
SPRINGGGGG WHERE ARE YOUUUU?"
Jennifer - "I'm looking forward to walking like a normal person and not look like I'm trying to invent the latest dance craze.
I'm looking forward to hearing the birds sing while the trees begin to blossom.
I'm looking forward to the migration of the birds on their journey back. We get to see some amazing birds that are not found in our area.
I'm looking forward to flowers popping up in the garden and giving the city a little colour.
And most of all, I'm looking forward to not taking so much time to put on my winter gear and pray that the car will start."
Here are a few honourable mentions:
"What am I most looking forward to in the spring? Hopefully eventually seeing my grass again. I think it's still under 3 feet of snow."
"I can't wait to open all my windows, sit in the sun and relax.
I can't wait to run on the sidewalk without doing the whoops, there I go dance on the ice and snow.
I can't wait to play outside with the kids and animals without boots and mitts.
I can't wait to jump in the puddles.
I just can't wait!!"
"I'm so looking forward to spring so I can hang my clothes on the line, prepare my garden, sit on my deck, ride my bike with my kids and not have to look at the snow anymore. Unfortunately, I think spring weather will occur in June this year even though it's official date is March 20th. At least there are no pesky Mosquitos yet! Trying to stay positive."
"I'm looking forward to the snow melting so I can buy a paddleboard and spend my summer on the water, and get my hiking boots on to climb a mountain and enjoy all the trails in the area once again!!"