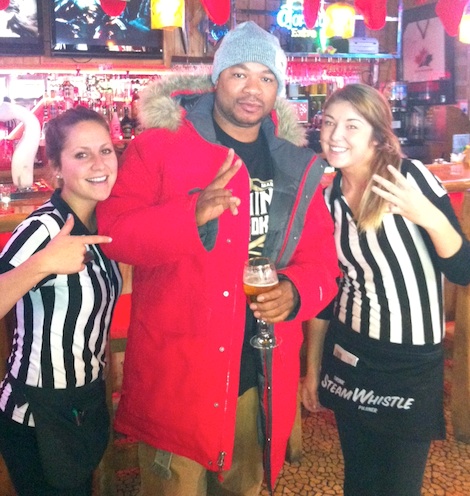 Eric McLean, manager of Lake Street Wacky Wings, had a visit from Xzibit who was heading through town for the next stop on his Canada Collateral Damage Tour in Thunder Bay.
His server asked, "Does anyone ever tell you you look just like Xzibit?"
He said,"I am Xzibit."

Readers might know him from his MTV show Pimp My Ride.
He dined on lemon pepper wings, had a pint of Stella and a shot of Cabo Wabo tequilla.
His entourage rooted on the Detroit Lions while watching the big screen.

Shown with Xzibit are Kelly Pelletier and Jessica Grisdale.