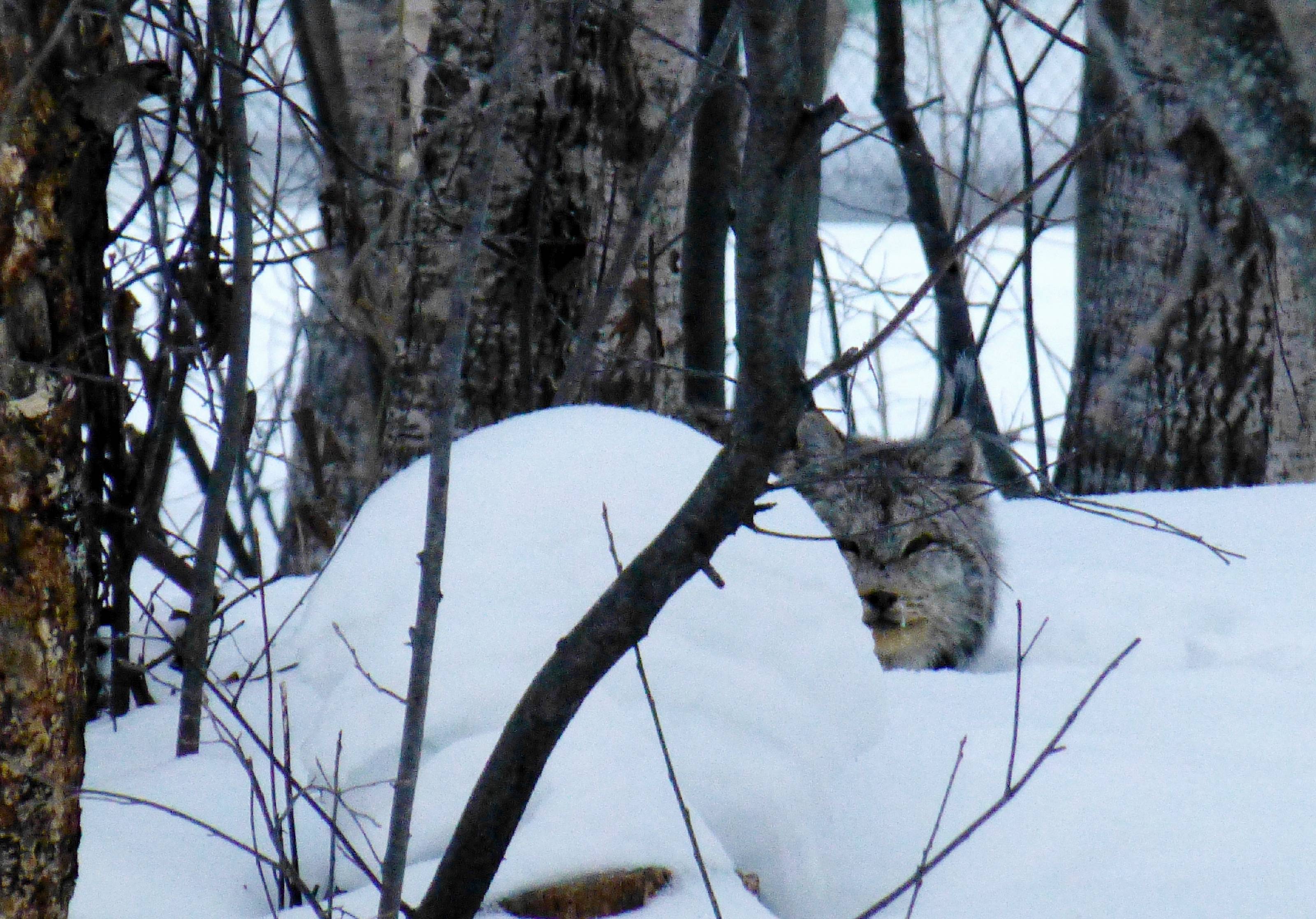 SooToday.com has received the following message and pictures from Local2 account executive Stan Trecroce, who lives on Texas Avenue.
*************************
He's back!
The lynx was hiding out beside my house this morning for 45 minutes or so hunting squirrel.
We saw him chase one up a tree and he went up the tree after him!
And then fell out, without a squirrel.
*************************