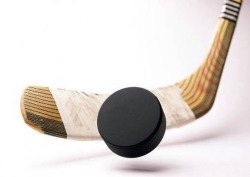 Welcome to our weekly recap of the week that was in local sports.
Think you may have missed something in local sports in the last week?
We have it all here for you, conveniently linked for easy access.
****
It was a busy week for the Soo Greyhounds both on and off the ice. Monday morning saw the Greyhounds announce the firing of Mike Stapleton as coach. Sheldon Keefe was hired to take over.
Greyhounds defenceman Ryan Sproul earned a selection camp invite for the Canadian National Junior Team which begins this week.
Also off the ice, the Greyhounds announced the signing of forward David Miller along with a minor trade.
On the ice, the Greyhounds traveled to Windsor, Saginaw and Sarnia.
The Soo Thunderbirds were in the news this week as well as they acquired forward Yan Kalashnikov.
On the ice, the Thunderbirds traveled to Sudbury before hosting Abitibi.
In Great North Midget League action, the Soo North Stars hosted Sudbury and Timmins.
High school hockey continued locally with five games last week.
For full sports news, don't forget to check out SooToday.com's sports page