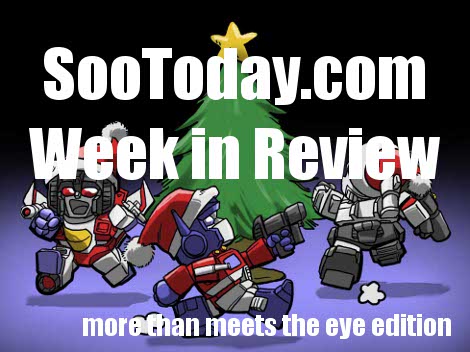 Weekend Rewind 12.9.11
Welcome to our weekly wrap-up of the week that was.

Sometimes life is just too hectic to take it all in, we understand and
have compiled the events of the last week for your viewing pleasure.

******************************
Yes! SooToday.com now has National news!
Also this week:
We found out a store was robbed, but is still open for business
We sent out a shout out to Saultites who have left the nest.
There's going to be a short but well-deserved rest for some busy parking enforcement officers downtown.
Rick Hansen will not be in the Sault on December 18 but his medal will.
SooToday.com's Rick McGee helped us discover so much more about Anna Isabella McCrea.
Staff, students and alumni said their final goodbyes to a school.
Gilles Bisson, MPP for Timmins-James Bay asked about our roads.
A very hard-working Saultite was recognized for her efforts.
We found ourselves thinking of transformers other than the one that blew up behind Wal-Mart.
Also this week:
We were moved by a great Canadian.
Randy Beltramin got lucky.
Saultites lit 14 candles and put 14 yellow roses in a vase.
We learned that a founding father of the video game industry will be visiting Algoma University.
A hunter was fined $1,500 for hunting moose in Lake Superior Park.
To visualize what will be the last total lunar eclipse visible in North America until 2014, we changed our desktop image to this: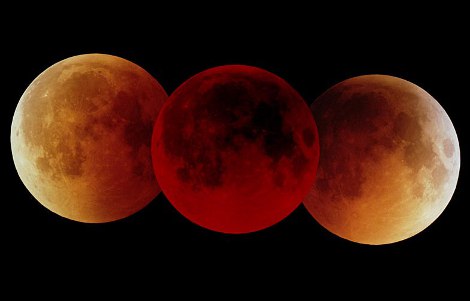 We had snow, snow, snow and still more snow in the Sault and area.
The Ontario government decided to do this about rent then landlords said this and tenants said this about the government's decision.
We had a good laugh when Simon's cat helped with his tree.
Also this week:
The Auditor General told us
something
that made our outlook on the future quite dim.
Credit Counselling Services of Sault Ste. Marie gave us some very sage
advice
.
We learned of a
vigil to honour fallen officers
in the twin Saults and a time to pray for the safety of police on duty this holiday season and we learned that
this
bridge would be renamed in honour of one of them.
We also found out
this
about International Bridge traffic.
United Steelworkers Local 7129 voted in favour of a strike mandate at
these
local and area banks.
Sault Ste. Marie MP Bryan Hayes put in
his two cents
about the situation in Attawapiskat.
Early this week we began to hope that Saultites may be getting the message when 449 vehicles were stopped as part of the
Festive RIDE Program
and only
one charge
was made.
~~~~~~~~~~~~~~~~~~~~~~~~
We lit a candle by our computer in honour of all those we lost from our community...
Paul Onni Koivisto, Alcide "Sid" Mousseau, Almira "Meryle" Houle, Elena Calcagnini, Michael Rafter, Margaret Eva Roy, Eden Grace Tonazzo, Joseph Calleri, Angelo Fasulo, Raffaele Domenico Febbraro, Debbie Lynn (Rankin) Yule and Enzo Pagnotta.
*******************************
Previous SooToday.com Weekend Rewinds