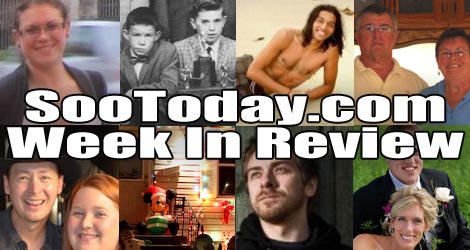 Weekend Rewind 12.30.11

Welcome to our weekly wrap-up of the week that was.

The holidays are just too hectic for some to take it all in.
We understand and have compiled the events of the last week for you to enjoy at your leisure.
******************************
Most viewed news story this week was this one.
National news story of the week: Air Miles collectors:use 'em or lose 'em!
Another national news story of the week: Canada is full of 1960s and 1970s suburbia
2012 Celebrate 100 has arrived with a free skate!
Jade Wellness won the 12th annual Christmas lights competition, click to see the residential winners.

It was a green Christmas (almost).

Carol Martin told us about Jack..
LSSU releases 37th annual List of Banished Words.
Skiers rejoiced!
We heard from the Cupello family in Barrie.
Brad Lloyd sent us a "G' day mate!
Duncan Fremlin didn't make it to the Soo this year, so he wrote home and sent a photo of the Bar River Wolves.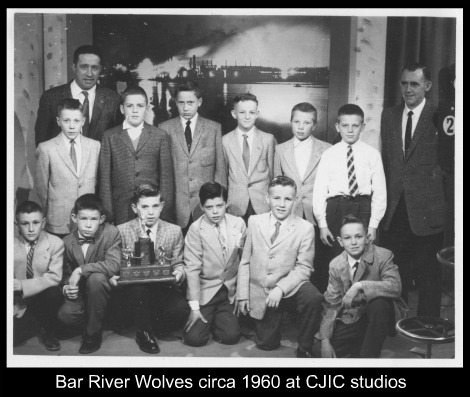 Also this week:

A car crash took the life of musician David Gold.
Joyce Petrie from Saginaw deserves a happy new year, can you help her?
A high speed chase ended near Elliot Lake.

Holly wrote in to tell us about living in Fort McMurray and how she would love some Pino's sausage!
Steven Hewgill wrote home from Turkey.

Amy Nisbett wrote home from Doha, Qatar in the Middle East.
We watched this video of a 1 year old who thinks her magazine is a broken iPad. She might be on to something...
Also this week:
We found out that the level of Lake Superior is expected to decline in January

Andrew and Vivian Kendrick will always feel like the Soo is home to them.
Sarah wrote home from Ireland.
Happy New Year!
~~~~~~~~~~~~~~~~~~~~~~~~
We lit a candle by our computer in honour of all those we lost from our community...
Michael Murphy, Ellen Akers, Margaret Martin, Wayne McKeachnie, Carol James, Marie Bissaillion, Donald Ouimette, Mike Bubinas, Alfredo Pino, David Gold, Larry Currie, Murray Carson, Ray Andrews, Clyde Trudeau, Sheila Zack-Pine, Philip Chadwick, Sheila MacLeod, Big Ed Bouchard, Glenna Metivier, Rob Hamilton and Mafalda Vecchio.
View all SooToday obituary posts here
*******************************
Previous SooToday.com Weekend Rewinds