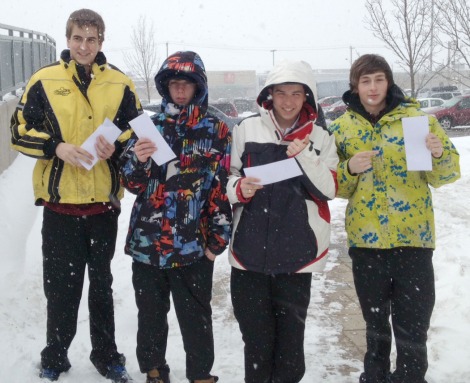 Final update 1:34 p.m. - The SooToday.com On the Spot NHL Alumni Tour ticket give-away is now over!

Thanks to all for participating.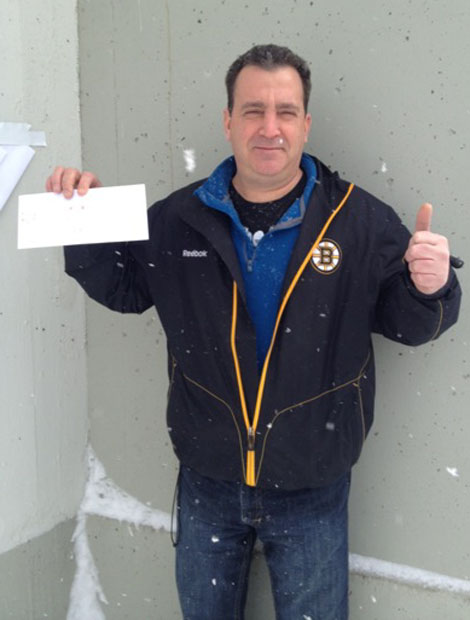 Ray Visconti (pictured left) was our lucky VIP ticket winner.
He will have access to the Locker Room Meet & Greet with Cujo, Walter Gretzky and the rest of the players!
His son Taner is sure to be one happy hockey fan when he gets home from school today to find out that his Dad was first on the spot and scored them VIP passes!

Congrats to all our lucky ticket holders:
Jeremy Dupuis
Matt St. Pierre
Codi Gareau
Trent Mattili (all four boys pictured at top)
Greg Elsby
Laurie Cauduro
Ann-Marie Thurlow
Anthony Marrato
Terry Gardiner
Tasha Filice
Enjoy the game everyone!
Stay tuned to SooToday.com for more
On The Spot
give-aways coming soon.
Tickets for the NHL Alumni benefit game can be purchased at the
Essar Centre
box office game-day Friday only.
Call:1-877-431-0685 or click
here
for more info.
****************************

Update 12:15 p.m. - SooToday.com is now On The Spot!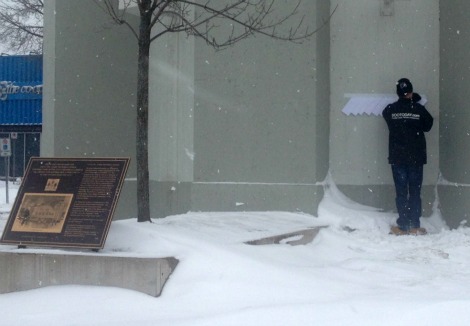 The first 11 people to arrive at the Memorial Tower right now and can provide the secret code word: CUJO, will score a pair of tickets for Friday night's NHL Alumni Tour.

One lucky winner will score the VIP tickets!

Game on.

Go!

Keep refreshing your web browser for live updates.
****************************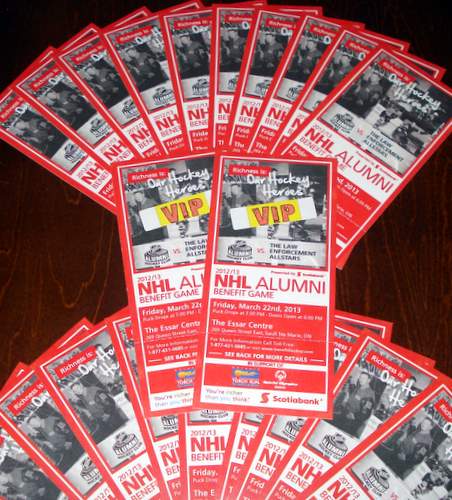 SooToday.com ON THE SPOT ticket give-away today!
The NHL Alumni Tour brings The Heat to the Essar Centre and SooToday.com brings out the swag.

We have a pair of VIP passes and 10 pairs of tickets for this Friday's game, and we are giving them away to lucky SooToday viewers.

Today!

SooToday will be On The Spot with the tickets.

Soon!

Where is The Spot?

Stay tuned, we'll tell you where, within the next hour.
If you need to get your hands on those VIP tickets so you can meet Cujo and all the other hockey greats, listen carefully.

Be ready to walk, run, drive, ride your bike, snowshoe or otherwise get your booty to The Spot first and you have a chance to be a VIP!

It's like Survivor - but nobody gets kicked off the island.
Check back soon for the hot spot location to be revealed.
****************************
The NHL Alumni Tour brings the heat to the Essar Centre this Friday
The puck drops Friday March 22 at 7 p.m., doors open at 6 p.m.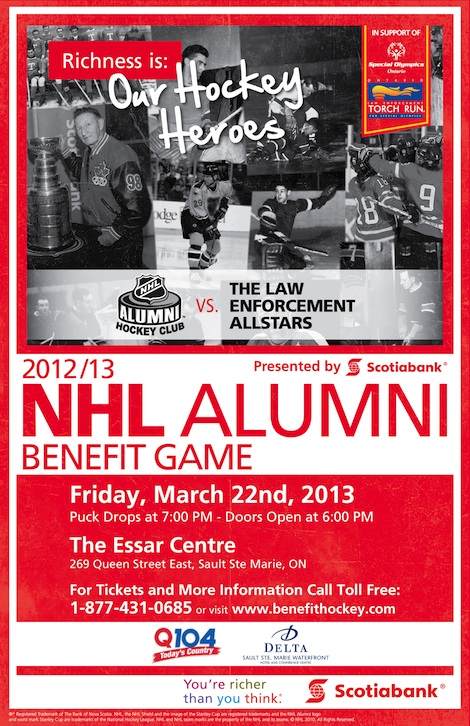 * * *