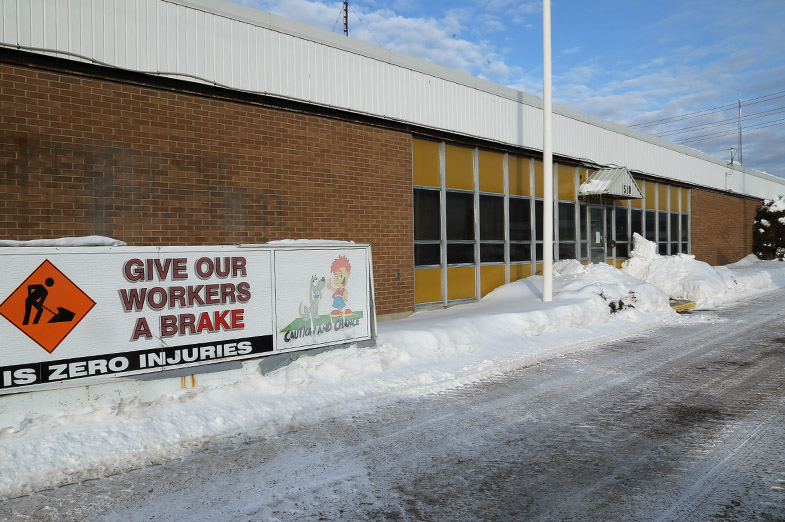 The dominos continue to topple, one by one.
In another adverse development following the Shaun Rootenberg/ Gateway-gate fiasco, the Algoma Medicinal Alliance has withdrawn its bid to grow medicinal marijuana in the vacant PUC building on Second Line East.
Joe Fratesi, the city's chief administrative officer and city representative on the alliance, tells SooToday that he was advised yesterday by proponent Amit Sofer that he's no longer interested in proceeding with the project.
And Fratesi says the news is directly related to the discovery of Rootenberg's criminal past, which resulted in the resignation last week of Dr. Kim Barker as chief executive officer and medical officer of health at Algoma Public Health.
Fratesi says Barker contacted the federal government this week, indicating that she has withdrawn from the grow-op application.
"She wrote to Health Canada because she was an important part of the proposal, advising she was no longer involved," Fratesi tells SooToday.
Barker's departure created a major hole in Sofer's application that needed to be addressed.
For Amit Sofer, Dr. Barker's withdrawal was the last straw.
In September, Health Canada sent him an eight-page letter demanding a deluge of additional, highly technical information be provided in what he considered a very short deadline.
Sofer figured it would cost him between $15,000 and $20,000 to assemble the new information.
With the rising cost and complexity of Sofer's application, combined with the slowness with which Health Canada has been approving medical marijuana production facilities, Sofer decided pull the plug.
Today's news is the third major community pillar that has collapsed in the Rootenberg fiasco aftermath.
In addition to last week's resignation by Dr. Barker, Toronto developer Paolo Rovazzi indicated last week that he had suspended interest in his multi-use development proposed for the Gateway lands.
Rootenberg's history as a convicted fraudster came to light after he appeared as part of Rovazzi's entourage at a City Council meeting on January 12.
Amit Sofer is president of Toronto-based TVM Group, which is currently transforming the old Sault Area Hospital site into waterfront condominiums.
"The resignation of Dr. Barker pushed the envelope past the point that was reasonable for me," Sofer tells SooToday. "In the absence of her, it didn't make sense anymore."
"The application process has become far more protracted that I thought, far more expensive and less predictable. Every time I go back to them, the clock ticks and the dollars add up," he said.
And then, the lack of transparency in the medical marijuana application process prevents Sofer from knowing who his competitors are, or whether there are any.
And he's been hearing rumours that there may be other applicants here in the Sault.
"I may not be the only proponent in Sault Ste. Marie," he tells SooToday.
Joe Fratesi says Sofer has assured the city that he appreciates the reception he's received in Sault Ste. Marie and will continue doing business here.
(PHOTO: The former C.J. Murphy Building is pictured in this SooToday file photo. The PUC property was slated to be the site of a proposed medicinal marijuana cultivation plant.)