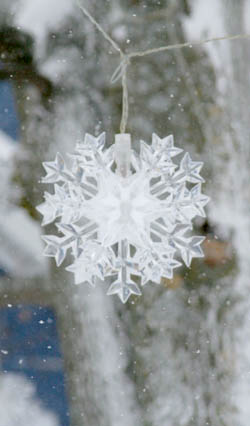 SPECIAL WEATHER
STATEMENT

ENVIRONMENT CANADA

****************************
A SNOW SQUALL WATCH IS ISSUED FOR SAULT STE. MARIE - ST. JOSEPH ISLAND.

SNOW SQUALLS MAY DRIFT SOUTHWARD OVER THE CITY THIS AFTERNOON AND EVENING.

SNOW SQUALLS IN A STIFF WESTERLY FLOW OFF OF LAKE SUPERIOR AFFECTING AREAS FROM NEAR SEARCHMONT AND NORTH ARE THREATENING TO DRIFT SOUTH THIS AFTERNOON OVER THE SAULT STE MARIE AREA.

IF THEY DO MAKE IT INTO THE CITY, SNOWFALL AMOUNTS OF 5 TO 10 CM IN A FEW HOURS ARE QUITE POSSIBLE, AND SHOULD THEY HOVER OVER A PARTICULAR LOCALE FOR A FEW HOURS, LOCAL AMOUNTS COULD REACH 15 CM BY MIDNIGHT.

STRONG WESTERLY WINDS GUSTING TO 50 KM/H WILL ALSO RESULT IN LOCAL BLOWING SNOW AND MAY REDUCE VISIBILITY TO A COUPLE HUNDRED METRES OR LESS.

HAZARDOUS WINTER DRIVING CONDITIONS ARE EXPECTED DUE TO ACCUMULATING SNOW AND LOCAL NEAR ZERO VISIBILITY IN BURSTS OF HEAVY SNOW AND LOCAL BLOWING SNOW.

MOTORISTS SHOULD ALLOW EXTRA TIME TO REACH THEIR DESTINATION AND ADJUST TRAVEL PLANS ACCORDINGLY.
A SNOW SQUALL WARNING IS CONTINUED FOR SEARCHMONT - MONTREAL RIVER HARBOUR - BATCHAWANA BAY AND AGAWA - LAKE SUPERIOR PARK.

SNOW SQUALLS THIS AFTERNOON INTO THIS EVENING.

STRONG AND GUSTY WESTERLY WINDS ARE CONTINUING TO CAUSE SNOW SQUALL BANDS FROM LAKE SUPERIOR TO COME IN AND AFFECT THE REGIONS EAST OF THE LAKE. WEATHER RADAR SHOWS THE HEAVIEST BAND BETWEEN MONTREAL RIVER AND SEARCHMONT, WITH ADDITIONAL SLIGHTLY WEAKER STREAMERS AFFECTING AREAS BETWEEN MONTREAL RIVER AND JUST SOUTH OF WAWA.

ADDITIONAL LOCAL SNOWFALL AMOUNTS OF 15 TO 20 CM ARE LIKELY BY THIS EVENING WITH AN ADDITIONAL LOCAL 5 CM EXPECTED THIS EVENING BEFORE THE SNOW SQUALLS START TO DRIFT SOUTHWARD AND WEAKEN.
****************************