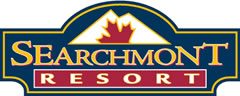 NEWS RELEASE
SEARCHMONT RESORT
*************************
To celebrate March Break, Winter Carnival themed events and entertainment continue this week at Searchmont Resort.
The Winter Carnival culminates with the 'Searchmont Community Snow Day' on Sunday, March 16, highlighted by the Cardboard Classic event, a competition of handmade cardboard racers.
A full schedule of Winter Carnival events is available at www.searchmont.com.
The Winter Carnival will include:
$9.95 Learn to Ski & Ride (evenings only through to March 15) 4:30 to 9 p.m. Includes Learning Centre lift ticket, rental equipment (on first come, first served basis) and basic instruction from 6 to 8 p.m.
Searchmont Community Snow Day March 16: In honour of Searchmont's founding year 1957, $19.57 lift tickets and $19.57 rental and group lesson package. Limited lesson spaces and rental equipment is available; pre-register by calling 705 781-2340 ext. 0.
Learning Centre lift tickets and Junior (10 and under) lift tickets are always FREE
Torch Light the Mountain March 14 at 9 p.m. (by donation)
Caricature artist ($5 per drawing) March 15-16 noon-3 p.m.
Free events and entertainment:
Bum slides, scavenger hunt, and obstacle course (every day); carnival games and crafts (on the weekend)
Guided snowshoe hikes every day at 1:30 p.m. (includes free trail access and rental equipment)
Archery demonstration and instruction Friday March 14 from 1 to 3 p.m.
The Jewels of Oasis belly dancing show and instruction Friday March 14 at 7 p.m.
Dress Like a Leprechaun on Saturday March 15 and ski or snowboard for free
Marvelous Marvin Illusionist and Entertainer Saturday March 15 at 2 to 4 p.m. and 7 to 9 p.m.
Greg Beharriell Saturday March 15 at 9:30 p.m.
Eric the Juggler March 15-16
Drew Leith & The Foundation March 14-16
Searchmont's slopes will be open during the following times for March Break:
Every day through to Saturday March 15 – 9:30 am to 9pm
Sunday March 16 – 9:30 am to 4:30 pm
*************************