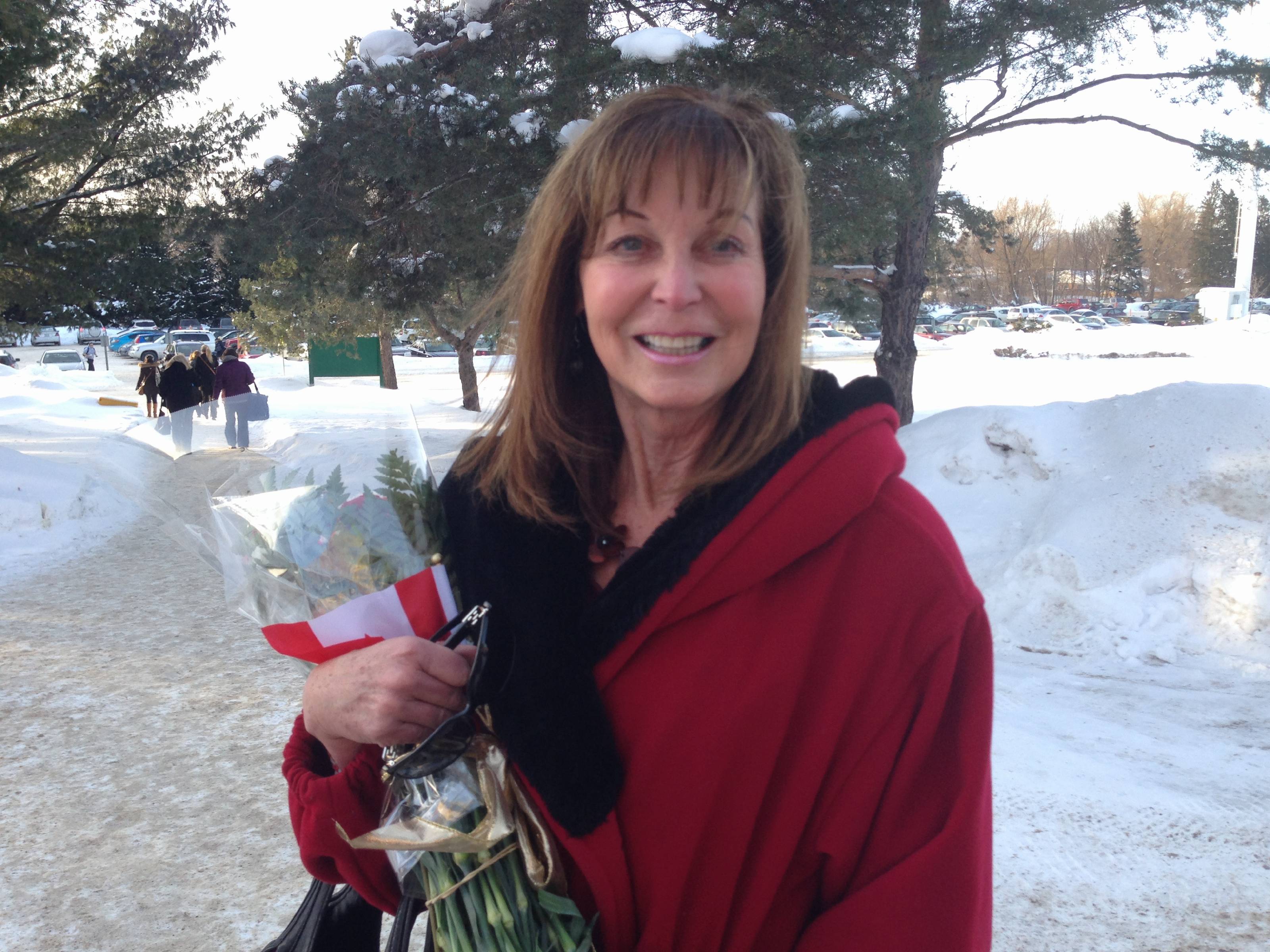 NEWS RELEASE
ALGOMA UNIVERSITY
*************************
Mother of Olympic curlers travels to Sochi this week
Algoma University's staff, faculty, and students surprised staff member Sue Harnden yesterday with a warm send-off celebration, before beginning her journey to Sochi, Russia to cheer on her two sons, Olympic curlers Ryan and EJ Harnden.
Harnden, a staff member for over 30 years at Algoma University, was moved to tears when she left her office at 4:30 p.m. to see her fellow colleagues and students lining the halls to wish her safe travels and show their support for Team Jacobs, the curlers with close ties to the University.
Staff lined the hall outside her office, waving Canadian flags and chanting "Go Canada Go!"
Algoma University would like to wish Sue, her husband Eric, and the Jacobs rink safe travels.
The University also wishes Team Jacobs and the rest of Team Canada the best of luck at the 2014 Olympics!

About Algoma University

Algoma University offers a wide variety of liberal arts and sciences degree options including programs in Psychology, Computer Science, Business Administration, Fine Arts, Community Economic & Social Development, and Biology in Sault Ste. Marie, Brampton and Timmins.
As a partner with Shingwauk Kinoomaage Gamig, Algoma U is committed to respecting Anishinaabe knowledge and culture.
Algoma University has launched its Essential Elements Campaign to expand its campus and offer more scholarships and awards to students.
To learn more about Algoma University, visit www.algomau.ca.
*************************