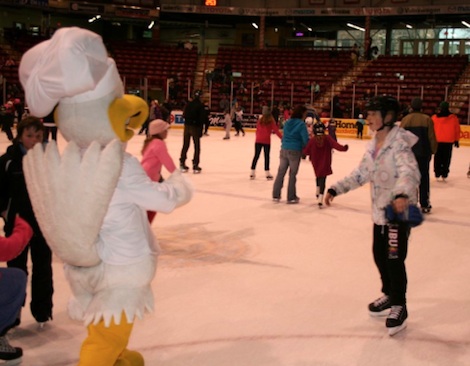 Well over 500 people attended Wacky Wings first ever Family Day Free Public Skate on February 18.
The event took place at the Essar Centre in Sault Ste. Marie and was the perfect setting for a skating party.
There was plenty of room for everyone one to get active, from skating on the ice to walking the track overlooking the rink.
The day included pleasure skating to entertaining music.
Skaters ranged from age 2 to 82 and everyone joined in on a little dancing fun!!
Wally was also there to greet his friends, and to get down and boogie.
He also had little helpers Keliyah and Ky Rowswell who were handing out Free $5 Game Cards to our fun filled Wacky Wings Playdium Game Room (Lake Street location) for some after skating fun!