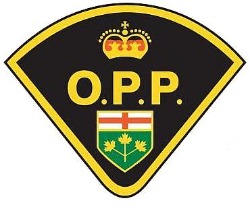 NEWS RELEASE
ONTARIO PROVINCIAL POLICE
*************************
Slow Down and Leave Distance
Sault Ste. Marie Ontario Provincial Police (OPP) have investigated six motor vehicle collisions in the past 24 hours on area roadways.
In one collision a car was travelling southbound on Highway 17 in Aweres Township when it rear-ended a pickup truck in front that had slowed down for a stopped school bus on the highway.
The driver, 39-year-old Susan Murphy of Rupert Acres Drive was charged with follow to close contrary to the Highway Traffic Act on Ontario.
Two young children, passengers in the car, and the driver of the pickup truck were transported to hospital by ambulance with non-life threatening injuries.
Yesterday evening at approximately 6:15 p.m. a pickup truck and a propane delivery truck collided on Four Season's Drive in Goulais Township.
The driver of the pickup truck was transported to hospital with non-life threatening injuries.
No charges were laid.
Both vehicles required a tow truck for removal.
OPP remind motorists to stay alert, slow down, and stay in control.
Drive according to road and weather conditions.
Keep a safe distance between you and the vehicle in front of you to avoid situations where you may have to brake suddenly on a slippery surface.
Ensure you are well prepared for winter roads and always adjust your driving speed to existing conditions.
*************************