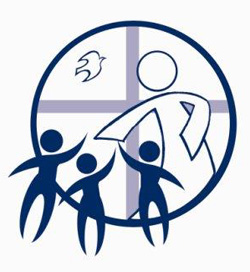 NEWS RELEASE
HURON-SUPERIOR
CATHOLIC DISTRICT
SCHOOL BOARD
*************************
SAULT STE. MARIE - The Huron-Superior Catholic District School Board is pleased to announce a partnership with the Heart and Stroke Foundation that will improve the safety of students and staff at all its schools.
Early in 2014 the Board will be installing Automated External Defibrillators (AEDs) at twenty- two schools and will have staff members in each location trained to operate the devices.
AEDs are small, portable, and easy-to-use devices that are proven to save lives.
When attached to a person's chest, the AED automatically checks the electrical activity of the heart.
If necessary, the AED can deliver a controlled shock to the heart, restoring normal activity.
An AED cannot shock a healthy, beating heart, and are designed to walk the user through each step in saving a life.
According to Heart and Stroke statistics less than five per cent of victims who have a cardiac arrest outside of hospital survive.
The early use of a defibrillator along with CPR before the arrival of emergency services can increase an individual's chance of survival by up to 75 per cent.
"We are happy to be able to participate in this important provincial initiative. Equipping our schools with AEDs will enhance the safety of everyone who uses our schools be it during school hours or afterwards," said Superintendent of Education, John Bruno.
The AEDs will be installed at all eleven elementary schools in Sault Ste. Marie, and the three secondary schools.
They will also be installed in HSCDSB schools in Blind River, Chapleau, Elliot Lake, Espanola, Massey, Wawa and White River. The Board's school in Hornepayne is already equipped with an AED.
Training of HSCDSB staff will be completed prior to the installation of the AEDs which will occur before March 31, 2014.
*************************