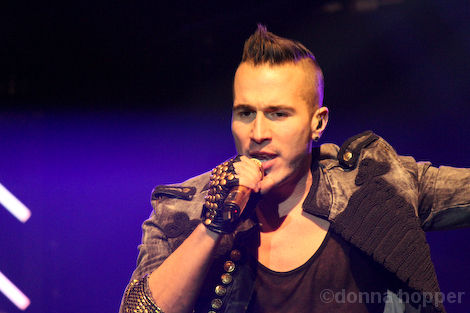 It may have been the handsome Shawn Desman and the stunning Anjulie that drew a crowd of 400 last night, but it was the venue itself that stole the show.

Hosted by Riversedge Developments at The Machine Shop located on the former St. Marys Paper site, this concert was the beginning of what will hopefully be a long and entertaining relationship with eager Sault concert fans.

Both performers gave the predominately tween audience more than its money's worth, as Anjulie met and took photos with fans at intermission, and Desman hosted an hour-long meet-and-greet with devotees prior to the performance.

A number of attendees told SooToday.com that both Canadian pop stars were extremely gracious and friendly.

And despite a few inconveniences - concert goers had to use very chilly outdoor porta potties, and a few windows reportedly shattered during sound check (the situation was quickly remedied with spray foam insulation) - the venue demonstrated its incredible potential much to the delight of us older folk in the crowd.

Last night's performance was a fantastic experience as a whole, and the perfect way to show off and break-in the Sault's newest concert venue.