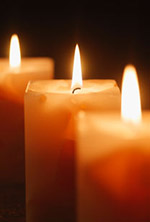 Regular readers will notice a change in our Obituaries section this week.
Now, each death notice is its own page, allowing users to share obituaries with their Facebook friends.
Friends and family also now have the opportunity to offer their memories and condolences below each death notice.
Our Births section has also moved to the new format, which gives readers the chance to share their excitement on Facebook, and to leave a congratulatory message for the new parents below the announcement.