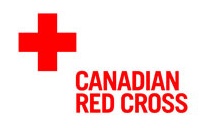 NEWS RELEASE
CANADIAN RED CROSS

*************************
In celebration of Seniors' Month, the Algoma Community Support Services (CSS) Network is hosting a Seniors' Health and Information Fair at the Royal Canadian Legion on Tuesday, June 17, 2014 from 1:30 to 3:30 p.m.
Close to 50 agencies and businesses that provide services of interest to seniors will be in attendance with information booths and displays to help seniors and care providers learn more about the many health and social services that are available for seniors in our community.
Mayor Debbie Amaroso will make a short address at 2 p.m. to welcome guests and to acknowledge the vital role that seniors play in our community.
Everyone is invited to attend this fully accessible event and admission is free.
*************************