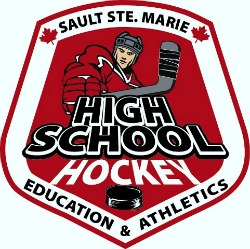 One team has booked their spot in the high school hockey championship.
The St. Mary's Knights are off to the city final after a two-game sweep of St. Basil, capped off with a 5-0 win on Wednesday night. Their opponent will be determined on Friday night in a decisive game three situation as Superior Heights defeated Korah 3-1 Wednesday to force the third game.
Michael Pelland picked up the shutout for St. Mary's in Wednesday's win while Jaron Rowe scored a pair of goals offensively. Michael Avati, Jason Uhl and Erik Paradis chipped in with a goal and an assist each in the win.
In the other game, Spencer Elsby's second period goal held up as the game winner for Superior Heights while Austin Maccarone and Kyle Vanderburg also scored in the win. Tyler Huard set up a pair of goals for Superior Heights.
Jarret Litalien had the lone goal for Korah in the loss.
Game three between Superior Heights and Korah is set for 7 p.m. Friday night at the Essar Centre.