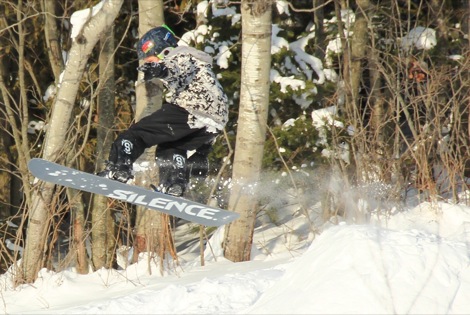 A loyal SooToday.com reader was kind enough to share these photos taken Saturday afternoon at Fort Creek.
The current forecast will make those who enjoy outdoor winter activities happy, we suspect, as more white stuff is headed our way in the coming week.
Sunday

A few flurries or periods of freezing drizzle ending this afternoon then cloudy. Risk of freezing rain early this afternoon. High minus 2.

Sunday night

Cloudy. Snow beginning this evening. Amount 5 cm. Low minus 5.

Monday

Snow ending early in the evening then cloudy. Amount 5 cm. High zero.

Tuesday

Freezing rain or rain. Low minus 3. High plus 4.

Wednesday

Cloudy with 40 percent chance of flurries. Low minus 4. High minus 3.

Thursday

Flurries or snow squalls. Low minus 16. High minus 10.

Friday

Cloudy with 70 percent chance of flurries. Low minus 22. High minus 11.

Saturday

Periods of snow. Low minus 19. High minus 9.