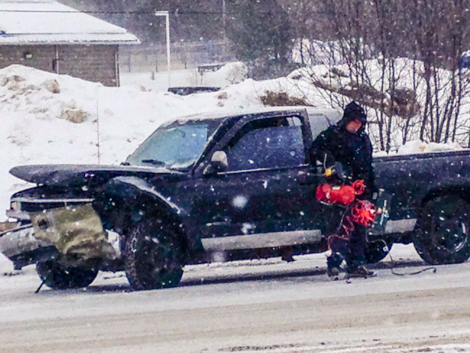 Trunk Road was reduced to one lane this afternoon following a collision involving two cars and one pick up truck.

A loyal SooToday.com reader submitted photos of the incident and told us that there didn't appear to be any serious injuries resulting from the collision.

Police, fire and ambulance were in attendance at the scene.