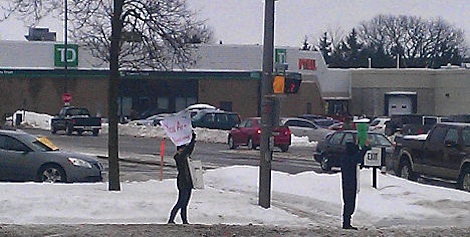 A loyal SooToday.com reader sent us the photo shown this afternoon.
"This couple are at the Cambrian Mall lights right now waving their message[s]," the reader noted.

Their cards say: 'Kindness is free," "Honk if you love someone," "you're Awesome" and "don't give up ok."

"Made me smile," our reader added.