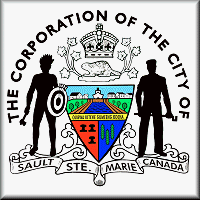 NEWS RELEASE
CITY OF SAULT STE MARIE
*************************
The City of Sault Ste. Marie has initiated a Transportation Master Plan (TMP) Study.
It will assist the City in planning a sustainable network of transportation infrastructure providing mode of travel choices in accordance with the City's Strategic Plan and Corporate Values.
The plan will also respond to the needs of residents and businesses, protect the environment, and support the economy.
This study follows the Municipal Class Environmental Assessment (EA) public process.
We encourage everyone to get involved.
You are invited to attend the second of two Public Open Houses on:
Date: Tuesday, January 28th, 2014 Time: 3 p.m. to 7 p.m.
Location: City Hall Biggings Room, 1st floor, 99 Foster Drive, Sault Ste. Marie
The Open House materials will be posted on the study website at www.cityssm- tmp.ca on January 24, 2014.
We invite you to forward comments by February 14, 2014.
*************************