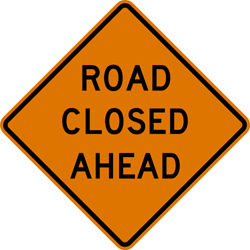 OPP NEWS RELEASES
***************************
12:20 p.m. update - Motor vehicle collision - School bus and tractor trailer - Blind River, Ontario

Children and adults involved in the above collision have been removed from the scene.

Victims with minor injuries have been transported to the Blind River hospital and families have been advised.

Parents and family members wishing to inquire on the well being of their child are to contact Our Lady of Lourdes School in Elliot Lake.

Investigation is continuing.
***************************
11:40 a.m. update
The public is advised that Hwy 17 west of Blind River is now open to one lane.
***************************
Original advisory - Hwy 17 Blind River closed
East Algoma (Blind River) Detachment of the Ontario Provincial Police advise of the following road advisory:
Location: Hwy 17 closed Park Road, west of Blind River
Brief description of event: Highway is closed due to collision between tractor trailer and school bus
Detour (if available): None
Estimated duration of road advisory: Unknown
The O.P.P. will distribute details and updates of the road advisory as information becomes available.
Please do not call O.P.P. Provincial Communication Centres for road advisory updates or road condition information.
Visit the Ontario Ministry of Transportation
website
for Traveller's Information such as Winter Road Conditions, Construction Reports, Road Closures, Traffic Reports, Traffic Cameras and Interactive Mapping.
***************************