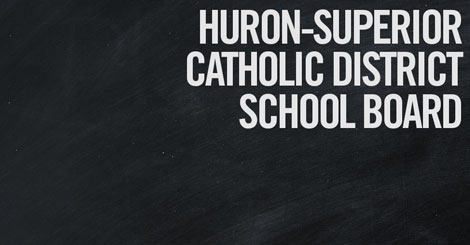 NEWS RELEASE
HURON-SUPERIOR CATHOLIC DISTRICT SCHOOL BOARD

*************************
The Huron-Superior Catholic District School Board (HSCDSB) is hosting a conference for Northeastern Ontario educators focused on meditating with children.

Christian meditation pioneer Ernie Christie will be the facilitator of the full-day conference.
A native of Australia, Christie pioneered Christian Meditation with Children, along with Dr. Cathy Day, fourteen years ago.
He continues to teach the practice to educators around the world.

Christie is the Director of Learning, Teaching and Catholic Identity with the Diocese of Townsville Catholic Education Office in Australia.
He is also the author of Coming Home: A Guide to Teaching Children Faith-Based Meditation.

"We have integrated meditation exercises into a number of our schools with great success. Having an expert such as Mr. Christie assist us in improving our understanding and approach to teaching children how to meditate is a tremendous gift. It will also allow us to better incorporate our faith into the meditation exercises we pass on to our students," said HSCDSB Religious and Family Life Consultant and Faith Animator, Sister Pat Carter, csj.

The conference, which is open to educators in the Sudbury, Nipissing-Parry Sound (North Bay and area), Northeastern (Timmins and area) and Superior North (Terrace Bay and area) Catholic District School Boards, will be held at the Quattro Hotel and Conference Centre in Sault Ste. Marie on Monday, November 30 from 9 a.m. to 3 p.m.

To learn more about Christian Meditation for Children, visit www.cominghome.org.au.
*************************