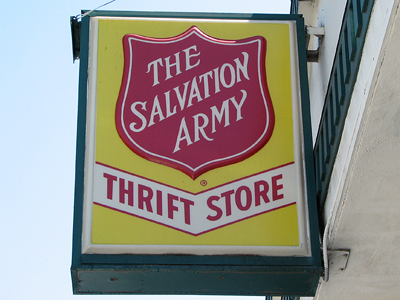 NEWS RELEASE
SAULT STE. MARIE
SALVATION ARMY
*************************
Salvation Army Sault Ste. Marie Thrift Store closing
The Saut Ste Marie Salvation Army has announced the closure of the Thrift Store (78 Elgin St.) effective January 7, 2014.
The difficult decision was made after years of declining sales which made it impossible to keep the operation viable.
"Due to economics, we have had to make the painful decision to cease operations of our Sault Ste. Marie Thrift Store location", says Major Shellie Kirschman, Corps Officer. "While this is an unfortunate situation for the staff, volunteers and customers of the Thrift Store, The Salvation Army will remain active in the Sault Ste. Marie community."
The Salvation Army in Sault Ste. Marie will continue to operate its Elgin Street and John Street locations which offers Community and Family Services (including food bank), Emergency Disaster Services as well as a community church.
Our desire is to provide needed, vialble programs in our community, and in that direction we are in the process of opening a wellness centre in the location currently housing the Thrift Store.
Look for further announcements and information regarding this project.
About The Salvation Army
The Salvation Army is an international Christian organization that began its work in Canada in 1882 and has grown to become the largest non-governmental direct provider of social services in the country.
The Salvation Army gives hope and support to vulnerable people today and every day in 400 communities across Canada and more than 120 countries around the world.
The Salvation Army offers practical assistance for children and families, often tending to the basic necessities of life, providing shelter for homeless people and rehabilitation for people who have lost control of their lives to an addiction.
When you give to The Salvation Army, you are investing in the future of marginalized and overlooked people in your community.
*************************