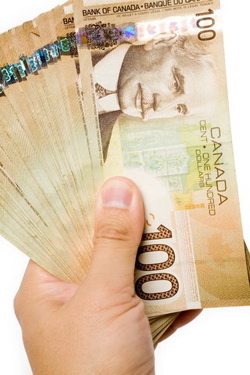 NEWS RELEASE
CONFERENCE BOARD OF CANADA
*************************
Ottawa – Brandon and Sault Ste. Marie will see their economic fortunes improve this year, thanks in part to renewed strength in manufacturing.
On the other hand, weaker gold prices will limit economic growth in Timmins over the next two years, according to The Conference Board of Canada's Mid-Sized Cities Outlook 2014.
"A healthier world economy and slightly weaker Canadian dollar will boost demand for manufactured goods and in turn bolster economic growth in Brandon and Sault Ste. Marie," said Alan Arcand, associate director, Centre for Municipal Studies.
Highlights
Sault Ste. Marie's economy is expected to recover modestly this year and next, following back-to-back declines in 2012 and 2013.

Brandon's manufacturing sector, which is driven by agriculture and its related industries, is forecast to expand by an average of 3.8 percent per year through 2014 and 2015.

Timmins' GDP rose by an average of 4.2 percent per year from 2010 to 2013; more moderate economic growth is forecast going forward.
Following an increase of just 1.1 percent in 2013, Brandon's real gross domestic product (GDP) is expected to expand by an average of 2.1 percent per year over the next two years. Growth will be driven by multiple sectors, particularly manufacturing, and wholesale and retail trade.
Sault Ste. Marie's economy is expected to return to growth in 2014, following declines in the last two years.
Renewed growth in the manufacturing and construction sectors will help boost the economy.
In addition, a big jump in employment last year is expected to provide a lift to consumer spending this year.
This will keep the wholesale and retail trade sector growing.
Overall, economic growth in Sault Ste. Marie is expected to average 1.1 percent per year in 2014 and 2015.
Timmins's economy has performed well over the past four years, helped by healthy growth in the mining sector.
However, weaker gold prices are expected to dampen output increases in the region's primary and utilities sector and the manufacturing industry this year.
At the same time, a decline in housing starts will hold back growth in the construction sector.
Growth in Timmins' real GDP will slow from four per cent in 2013 to 2.5 per cent in 2014 and to 2.4 per cent in 2015.
The Mid-Sized Cities Outlook provides economic forecasts for eight cities that contributed financially to the research — Lethbridge, Red Deer, Medicine Hat, Saint-Jean-sur-Richelieu, Timmins, Sault Ste. Marie, Brandon, and Nanaimo. It also includes historical economic and employment data for 46 mid-sized Canadian cities.
*************************