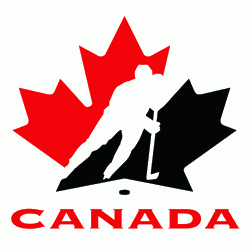 Will a preliminary part of the 2015 International Ice Hockey Federation (IIHF) World Junior Championship be held in Sault Ste. Marie?
Canada plays host to the 10-team 2015 World Junior Championship, which will run from December 26, 2014 to January 5, 2015.
Preliminary round games will be played in Montreal and Toronto (at the Bell Centre and Air Canada Centre, respectively), with the medal round to be played in Toronto.
Sault Ste. Marie City Council and City staff are hopeful that the community may be the site of a training camp for several days for one of the 10 competing teams, and /or that one exhibition game could be held between two of the competing teams at the Essar Centre prior to the tournament.
A minimum of eight exhibition games will be held before the World Junior tournament gets underway December 26.
National teams from Canada, the U.S., Russia, Sweden, Finland, the Czech Republic, Germany, Slovakia, Denmark and Switzerland will compete in the 2015 World Junior Championship.
Information provided to City Council states that Hockey Canada, along with the 2015 World Junior Host Organizing Committee, is currently accepting expressions of interest from Ontario and Quebec communities interested in holding a training camp and/or one exhibition game.
Tourism Sault Ste. Marie, the City's Community Services Department and the Sault Major Hockey Association are spearheading the effort to bring a training camp or an exhibition game to the Sault.
Tourism Sault Ste. Marie Executive Director Ian McMillan told SooToday.com a letter of interest regarding the Sault hosting a training camp for one of the competing teams has been sent off to Hockey Canada, with a separate expression of interest in holding an exhibition game to be sent off to Hockey Canada in the near future.
It is not yet known when replies to both expressions of interest will be received.
McMillan told us it would be ideal if Team Canada could play an exhibition game here, but even if such a game involved two other countries, it would draw hockey fans to the Essar Centre and serve as a tribute to Sault Ste. Marie as a city that knows how to host a hockey event of that calibre.
Though competition for a training camp and an exhibition game will be heavy between many Ontario and Quebec communities, City staff indicated to Council that the Sault's hosting of the 2013 TELUS Cup National Midget Championship (another Hockey Canada event) beefs up the Sault's chances of success.
Meanwhile, Council has approved financial support for two sports events to be held this year in Sault Ste. Marie.
$5,000 in support will go toward the Atom AA Ontario Hockey Federation (OHF) Championship April 10 to 13, and another $2,400 for the Northern Ontario Cricket Championship, to be held for the first time ever in Sault Ste. Marie, May 3 at the Northern Community Centre.