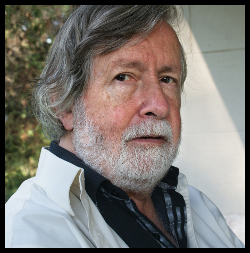 Sault Ste. Marie could one day find itself on the route used by trucks or trains to transport high-level radioactive waste from southern Ontario nuclear power plants to Northern Ontario.
Several Northern Ontario communities, such as White River, have expressed interest in gathering more information about developing a special underground cavern to store high-level radioactive waste because of the direct and indirect jobs such a cavern would create (such as construction and monitoring of the site).
"If (communities such as) Sault Ste. Marie don't take notice it may be too late to complain later on it wasn't consulted," said Dr. Gordon Edwards, Canadian Coalition for Nuclear Responsibility (CCNR) president, speaking to SooToday in a telephone interview Wednesday.
Edwards is scheduled to speak at a public information session in White River Wednesday evening, and at another information session in Pic Mobert First Nation scheduled for Thursday.
Pic Mobert First Nation has voiced its concerns, stating the area in question is on traditional First Nations territory.
"Sault Ste. Marie should know it's on the map for possibly being a node in the transportation of high-level radioactive waste through the community for many decades, and the decisions are being made now," Edwards said.
"Sault Ste. Marie will be directly involved if any of these Northern communities are chosen to be the recipients of this nuclear waste."
Edwards said there are risks in transporting the highly radioactive fuel, which would be carried to Northern Ontario by truck or rail over the course of several years.
"The chances of one truck carrying one load of this stuff having a serious accident is small, however if you're going to have over 30 years of traffic with one shipment a week going through, the chances are going to be much higher."
192 highly radioactive fuel bundles, each the size of a fireplace log, are placed in larger containers about two metres long, two metres wide, weighing about 35 tonnes.
"Those containers are designed to withstand a 30-foot fall on to a hard surface…(but) one can imagine a situation if they're crossing over a high bridge or they tumble down the side of a hill, things you would never want to happen," Edwards said.
"You can have accidents. We've seen the catastrophe that happened at Lac Megantic."
"One of the things people don't realize is when these fuel bundles are damaged, even scratched, you get radioactive gases given off and it affects the atmosphere, buildings, soil…it just sticks to the ground," Edwards said.
Not only are there risks in transporting the waste, but there are also no guarantees the waste will not leak once put into an underground cavern, Edwards said.
"Our organization is saying we should not do this and leave the waste where it is (down south), because right now, where it is, it is safely packaged and there doesn't seem to be a very good reason for moving it if you don't know for sure if it's going to be safe where you're taking it."
Low and intermediate level radioactive waste is stored in barrels in above-ground buildings or just below ground level.
"There is no such underground repository in North America or the world for this high level radioactive waste," Edwards said.
The final decision as to which community (if any) will store the waste, after consultation with stakeholders, is up to the "willing host community," the federal government and players in the nuclear power industry, such as Ontario Power Generation (OPG).
"I think what's likely to happen is they (the nuclear power industry) will come up empty-handed, that none of these communities (such as White River) want to take it and they will leave the waste where it is," Edwards said.
"(However) it's important for people to be aware now of what's being discussed and decided, otherwise later on they'll say 'we don't like this' only to be told 'too bad you didn't speak up when we made the decision.'"
The nuclear industry has never been able to guarantee safety, Edwards said.
"There have been major collapses of underground repositories that were supposed to be perfectly safe. In Carlsbad, New Mexico there was a waste barrel that exploded that was not supposed to be able to explode."
"They say radiation won't escape, but it does. They say reactors are perfectly safe, but they're not perfectly safe," Edwards said.
"I've become an opponent of nuclear energy…any technology in which they cannot tell the whole truth is not a good technology."
Edwards co-founded the volunteer-funded Canadian Coalition for Nuclear Responsibility in the 1970s.
Raised in Toronto, and educated at the University of Toronto and Queen's University, Edwards is a retired mathematics professor and lives in Montreal.
(PHOTO: Courtesy, Dr. Gordon Edwards)