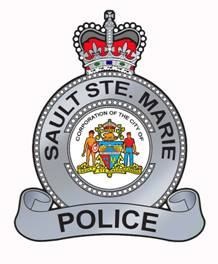 After many local shoppers snapped up bargains as Sault, Ontario retailers offered lower prices on goods to compete with the U.S. Black Friday shopping blitz, the next flurry of shopping begins as Christmas approaches.
With that, however, comes a call for vigilance.
The Sault Ste. Marie Police Service released its 2011 Annual Report to City Council at its last meeting.
The report shows a decrease in crime overall compared to 2010 statistics.
Regardless, Police Chief Bob Davies and his team have noted a recent rash in smash and grabs from motor vehicles parked in shopping mall parking lots.
Davies said at a recent Police Service Board meeting items stolen from vehicles typically include laptops, GPS devices and other electronic items - things that shoppers love to buy for Christmas gifts.
Davies told SooToday.com, "We're doing surveillance, we have plain cars out there trying to catch the thieves in the act."
However, because police cannot be everywhere at once, Davies urged the public to take extra care when leaving their vehicles parked and make sure their vehicles are locked, both in shopping mall parking lots and in the driveway.
"We are asking citizens to be a little more vigilant and remove their valuable articles from plain view so that criminals aren't as tempted to break into their vehicles."
The 2011 Annual Report shows there were 553 break and enters to homes, businesses and "other" down from 569 in 2010 (a 2.8 percent decrease) and down from 755 in 2007.
There were 1,685 thefts in 2011, down from 2,116 in 2010 (a 20.4 percent decrease) with the same number - 1,685 - reported five years ago, in 2007.
One hundred and seven vehicle thefts were reported in 2011, down from 124 in 2010 (down by 13.7 percent) and down from 238 five years ago.
The 2011 total of crimes involving youth were down, at 574 (a 17.4 percent drop from 2010) and down from 1,275 youth crimes in 2007.
Figures show domestic incidents stood at 1,270 for 2011, up from 1,191 in 2010, with 234 males and 52 females charged last year.
Violent crime was down slightly in 2011, at 788, compared with 810 in 2010 and 969 in 2007.
What leaps out in those figures however, are four homicides in 2011.
Among those homicides is the murder of 29-year-old Wesley Hallam, whose dismembered remains were discovered in January 2011.
Three men are charged with first-degree murder in that homicide, and preliminary hearing for those accused will resume in the new year.
You can view the complete 2011 annual police report by
clicking here
. (pdf document)