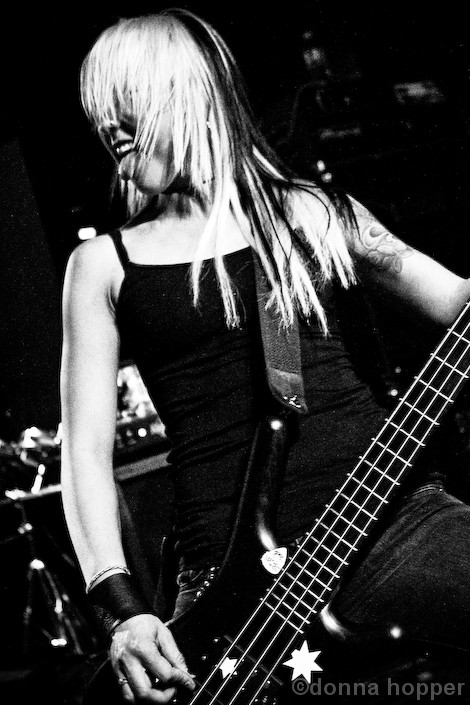 Much like his life and his music, this past weekend's tribute to Sault metal musician Dave Gold was fiercely intense, and at times appropriately poignant.

Presented by Dismembertainment at the Canadian Night Club, the Ypres Metal Fest hosted a variety local and visiting bands that all knew, had worked with, were friends of, and held in high regard the former front man of Woods of Ypres who died tragically last December.

Festival participants included Kittie, November's Doom, Gypsy Chief Goliath, Hallows Die, Wolven Ancestry, Empyrean Plague, The Bear Hunters, Redundant, Sh*t Liver, Garden of Bedlam, and The Valentine's Day Massacre.

Each band included a cover of either a Woods of Ypres or a Proposition 86 song in their set, many paying homage to the young man with short tales and cheerful toasts.

Especially moving was an acoustic set performed by past and present Woods of Ypres members Joel Violette, Rae Amitay and Bryan Belleau.

The near sold out event was a stirring and, for many, cathartic show of respect that united fans, family and friends for a common purpose - to say good-bye to a dearly departed loved one.