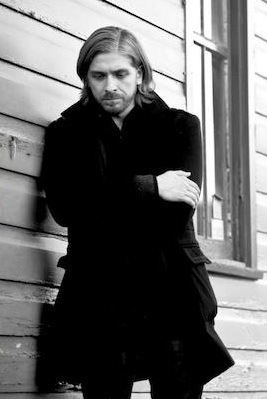 Woods of Ypres, formerly fronted by Sault boy Dave Gold (pictured), has received a 2013 Juno Award nomination.

Nominated for Metal/Hard Music Album of the Year, Woods 5: Grey Skies and Electric Light was released by Earache Records shortly following Gold's untimely passing in December 2011.

The band's final studio release, Woods 5 was recorded in Goderich, Ontario and features Gold on vocals as well as drums.

Joining Woods of Ypres in the Metal/Hard Music Album of the Year category are nominees the Cancer Bats, Castle, Devin Townsend Project, and Ex Deo.

Also nominated for a 2013 Juno Award is Crystal Shawanda, who grew up on Manitoulin Island's Wikwemikong reservation and attended high school in Sault Ste. Marie.

Shawanda earned an Aboriginal Album of the Year nod for her 2012 release, Just Like You.

In 2009, Shawanda was nominated for two Juno Awards - Best New Artist and Country Recording of the Year - and won the Best New Country Artist award at the Canadian Radio Music Awards.

The 2013 Juno Awards take place on April 21 at the Brandt Centre in Regina, Saskatchewan and will be broadcast live on CTV.