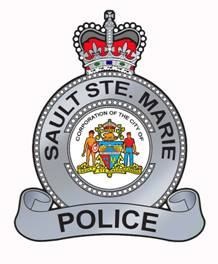 CITY POLICE
NEWS RELEASE
*****************************
In August of 2012 the Sault Ste. Marie Police Service received a complaint of possible inappropriate touching.
An investigation commenced and to date seven males have disclosed being touched in a manner that would be sexual in nature during physical examinations.
The incidents are alleged to have occurred between 2007 and 2012.
On the 20th of June 2013, Tyler Mancuso, age 30, of Highcrest Street was charged with seven counts of sexual assault.
He will appear in court on July 22.
The accused was known to the victims through his capacity as an athletic trainer with local sports teams.
Investigators feel that there may be more victims and are asking anyone with information, or those who have had contact with Tyler Mancuso in his capacity as an athletic trainer, to come forward and contact Detective Armstrong at 705-949-6300 ext 262.
The Sault Ste. Marie Police Service encourages victims to report incidents of sexual assault including historical offences.
There is no statute of limitations for sexual offences and offenders can be prosecuted well after the date of the offence.
*****************************
Text STOP to 274637 to cancel. Text HELP to 274637 for help.
****************************