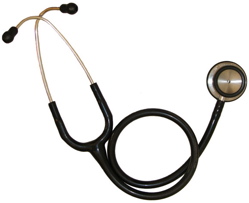 Medical tourism at Sault Area Hospital?
The hospital has more than enough patients of its own, thank you very much.
RNs, midwives and health centres called this week for a ban on the practice of soliciting foreign patients for treatment at Ontario hospitals, saying hospitals do not have the surplus space for so-called "medical tourists."
The move comes after reports earlier this year that Sunnybrook Health Sciences Centre in Toronto had looked at the idea as a way to bring in more revenue.
SAH doesn't have surplus space and even if it did, open beds would be used to best serve the interests of Ontario residents and taxpayers, said Mario Paluzzi, hospital spokesperson.
"For us, it's pretty much a moot point - we don't have a lot of excess capacity we could advertise," said Paluzzi.
Nor would there likely be the demand, at least from patients in the U.S., Paluzzi noted.
Hospitals in Michigan, including War Memorial directly across the St. Mary's River in Sault, Michigan, have in recent years attempted to lure Canadian patients with claims of speedier access to diagnostic tests and certain surgeries.
SAH, meanwhile, continues to grapple with an excess of patients who should be elsewhere - patients waiting for other beds, largely long-term care.
A number of those "alternate level of care" patients had been housed in the former Plummer Hospital site, but 50 new transitional long-term beds which were supposed to open when that facility closed in early 2013 have yet to materialize.
Paluzzi said those beds are expected to open, but have been held up as the provider awaits provincial approval.
He said the hospital is anxious to see those beds open, as that would account for a significant amount of the ALC patients currently housed at the hospital.
The ALC problem lengthens wait times in the hospital's emergency department as it means admitted patients are unable to move elsewhere in the facility, keeping the emergency department full even though staff could handle more patients.