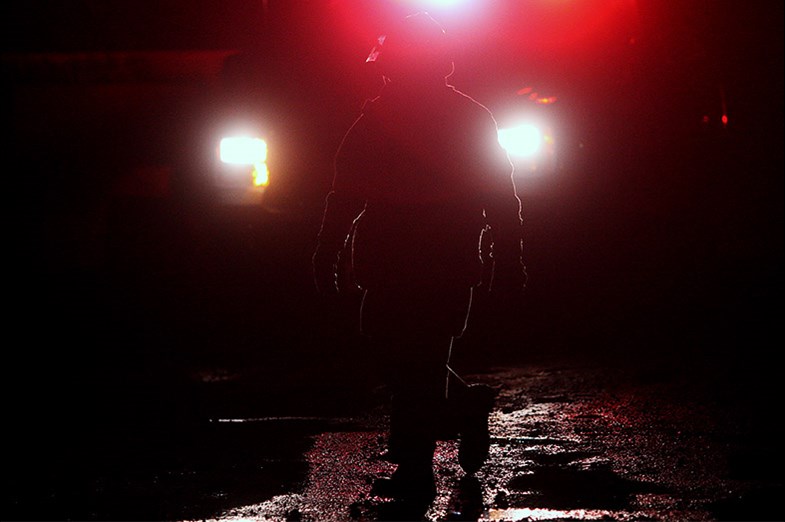 Sault Ste. Marie's mayor is standing by the fire chief's decision to cut firefighters, even as members of both the provincial NDP and Progressive Conservative parties have raised concerns.
Last week Algoma—Manitoulin MPP Mike Mantha — who is a member of the NDP — penned a letter to Mayor Christian Provenzano, expressing his concerns regarding recent cuts to firefighter staff in the city.
"The decision to reduce the amount of firefighters will not only impact Sault Ste. Marie residents, but residents and firehouses of surrounding areas such as Aweres, Echo Bay, Searchmont, Heyden and Goulais River, to name a few. In times of need and crisis the Mutual Aid agreement could mean life or death," writes Mantha.
Mantha echoes the firefighter association position that a comprehensive risk assessment be completed before additional cuts are made.
"Completing such a study would help to determine each community's needs and whether these needs would still be met following the cuts," Mantha added.
Mayor Christian Provenzano said he has written a response to Mantha.
"I contextualized city council's decision and indicated to him the legislative framework in which we are operating. I just pointed out a couple of points about the decision that I felt were important for him to consider and I left it at that," said Provenzano by phone today.
Six of the twenty cuts have already occurred due to retirements within the past year, said a representative of the Sault Ste. Marie Professional Firefighters Association.
This has resulted in staff levels of 14 firefighters at times, down from the previously-used standard of 18.
As a result, the firefighter's association says there are often not enough firefighters on-hand to man the tanker, rescue or aerial apparatus.
The Progressive Conservatives have also chimed in on the cuts to Sault Ste. Marie firefighters, speaking about them last week at Queen's Park.
PC MPP Jim Wilson asked Yasir Naqvi, minister of Community Safety and Correctional Services, if the provincial government will create tools to guide municipalities in making informed decisions prior to making such cuts.
"Sault Ste. Marie believes they can operate with 20 less firefighters, who they plan to slash over the next three years. But how did they come to that number, and how do they know it won't affect public safety? Common sense would tell me that 20 less firefighters means community safety is being put at risk," asked Wilson Thursday on the floor of the legislature.
City council has repeatedly resisted calls for the risk assessment to be completed, from the Sault Ste. Marie Professional Firefighters Association, former Ontario Fire Marshal Pat Burke, as well as from both opposition parties in Queen's Park.
PC party leader Patrick Brown was in Sault Ste. Marie Sunday, accompanied by Ward 6 Sault Ste. Marie Councillor Ross Romano, a friend of Brown from their days at the University of Windsor law school.
The pair laced up with PC caucus members in a friendly game of hockey against the firefighter's association.
This despite the fact that Romano voted in favour of the cuts to Sault Ste. Marie firefighters.
Provenzano said most of the talk on this issue has now migrated to the political realm.
"I think frankly the Ontario Professional Fire Fighter's association is lobbying to create some press on this. That's their mandate. If the Ontario Professional Fire Fighter's Association wants to to take issue with the decision that was made in Sault Ste. Marie — we live in a free and democratic society — they are free to do that," said Provenzano.
The Mayor stands by Fire Chief Mike Figliola's decision to cut the on-truck compliment of firefighters from four to three, even after the chief gave information which turned out to be inaccurate.
During the November 23 city council meeting, Figliola suggested Calgary was also moving toward staffing firetrucks with three firefighters.
As it turned out, Calgary city council and that city's fire chief decided against the recommendation weeks before the meeting.
The recommendation to the City of Calgary was made as a result of an assessment by a consultant, which their city council considered point by point.
The consultants undertook a comprehensive risk assessment as part of their report.
Calgary's council opted to defer the motion to make cuts for two months — allowing for public consultation and for firefighter unions to make their case against cuts.
Although council in Calgary did accept many of the consultant's recommendations, it rejected the move to three firefighters per truck, citing public and firefighter safety.
"I know that consultant recommended three-person firetrucks and that a number of communities have three-person firetrucks. The chief isn't blazing a trail here or doing something that isn't being done elsewhere," said Provenzano.
Sault Ste. Marie city council's decision to cut 20 firefighters over three years was presented and approved at council on October 26, despite a request from the local firefighters association to defer.
(FILE PHOTO: Kenneth Armstrong/SooToday)