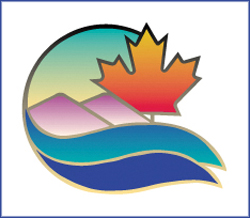 NEWS RELEASE
SAULT STE MARIE ECONOMIC DEVELOPMENT CORPORATION
*************************
With a number of exciting growth projects in the works, the community was profiled in a recent online edition of The Agenda with Steve Paikin.
The segment, titled "Eye on the Sault," features interviews with several individuals in the economic development industry and private sector.
Each sheds light on upcoming opportunities in Sault Ste. Marie.
The feature includes four parts:
Tom Dodds, CEO of the Sault Ste. Marie Economic Development Corporation, discusses the overall economy, including the future of lottery and gaming in the community, along with the competitive advantages that make the city a great place to live and do business.
Justus Veldman and Martti Lemieux, from Riversedge Developments, talk about their waterfront project of converting the former St. Marys Paper mill site into a community gathering place and why they decided to set up shop in Sault Ste. Marie.
Jason Naccarato, Vice-President of Development for the Sault Ste. Marie Innovation Centre, highlights current and upcoming prospects in the science and technology sectors, specifically with respect to alternative energy and green tech.
Donna Hilsinger, from Algoma's Water Tower Inn & Suites, speaks on the challenges and opportunities of Northern Ontario's tourism industry.
The "Eye on the Sault" feature can be viewed online at http://theagenda.tvo.org/blog/agenda-blogs/eye-sault.
The Agenda with Steve Paikin, TVO's flagship current affairs program, engages public-minded individuals in social issues.
*************************