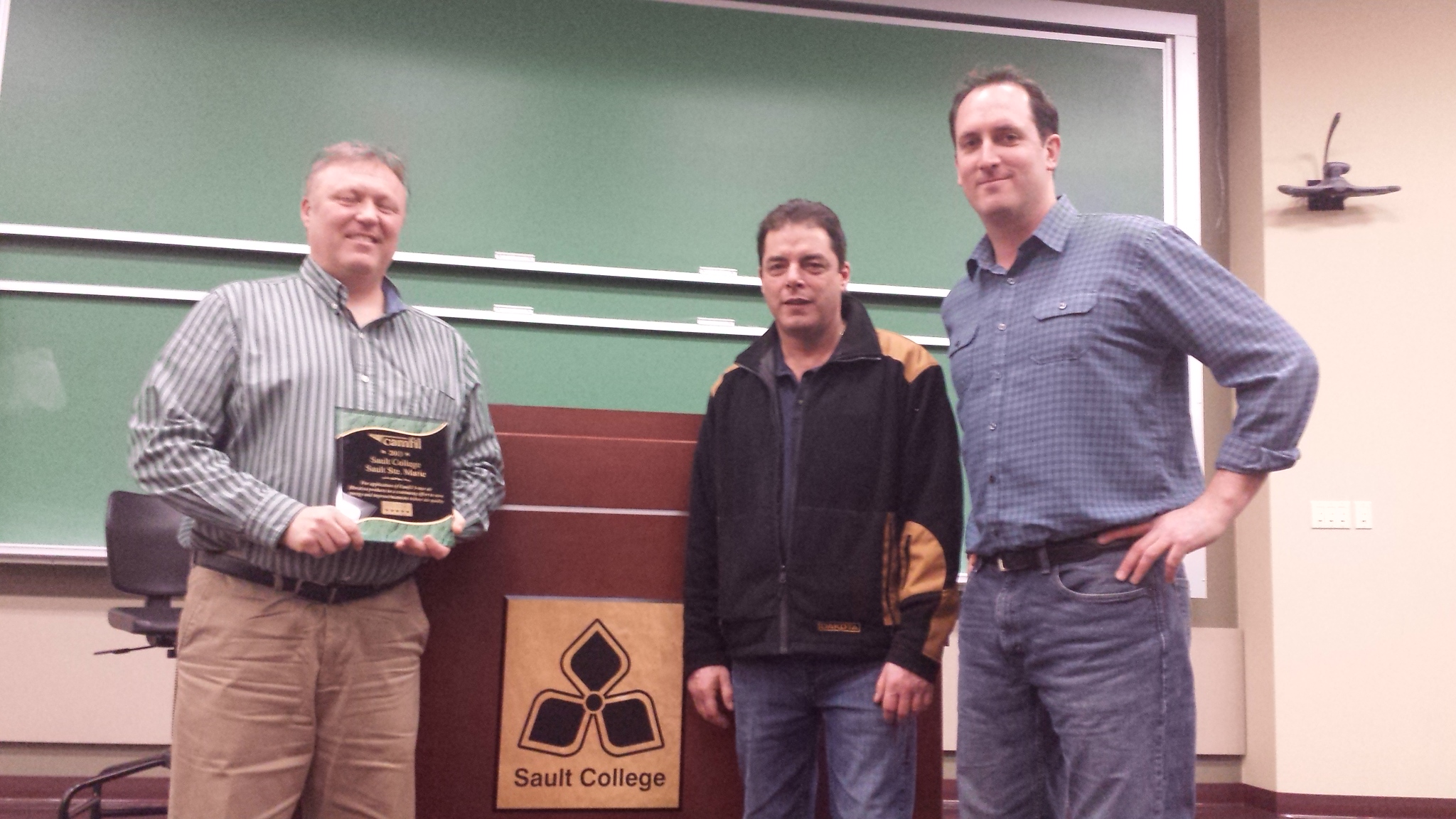 NEWS RELEASE
CAMFIL CANADA INC.
*************************
Camfil, the leading global manufacturer of air filtration products awards Sault College of Sault Ste Marie with the prestigious 5-Star Energy award.
Sault College qualified for this award by demonstrating their continued commitment to saving energy while providing quality indoor air throughout their facility.
Their selection of air filters have the 5-Star Energy Cost Index (ECI) rating placing the company in the top 20% of customers worldwide that have chosen to make a difference in energy usage globally.
Founded in 1965 and with a student population of approximately 3900 full time and part time students, Sault College offers opportunities for students in postsecondary, apprenticeship, adult retraining, continuing education and contract training program categories.
Presented by Bill Johnstone of Sling Choker Mfg, an exclusive distributor of Camfil air filtration products, the award recognizes facilities that conserve our natural resources and put their employees, visitors and students first when improved indoor air quality is considered.
Air handling equipment accounts for up to 40% of all energy usage and the selection of 5-Star products can reduce a users energy cost to move air through an air handler by up to 30%.
Sault College was nominated by Bill Johnstone (who presented the award to Trevor Rising, Director Physical Resources on January 20th 2013) and Gary Vena.
Camfil is the world's largest and leading manufacturer of filters and clean air solutions.
The company has 29 subsidiaries, 23 production plants and agents throughout Europe, North America and Asia.
*************************