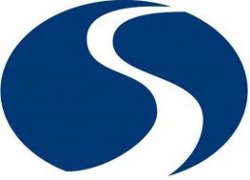 When it comes to running hospitals, there are achievements and challenges.
Sault Area Hospital (SAH) is no exception, and the healthcare facility's annual general meeting, held Thursday evening, focussed on its achievements and challenges of 2013-2014.
Financially, SAH reported a surplus from last year (April 1, 2013 to March 31, 2014) in the amount of $1.6 million.
That marks the third consecutive year of operating surpluses.
"We've improved our efficiencies," Ron Gagnon, SAH president and CEO, told SooToday.com.
"We've been able to reduce the number of infections in the hospital which reduces costs, we've been able to reduce sick time and overtime for staff, and through the implementation of the Lean program we've been able to deliver our services in a much more efficient, patient-centred way, all of which leads to some savings."
Gagnon said achieving the $1.6 million operating surplus was not reached through cutting of nurses or other staff.
"There may have been one or two, but nothing that jumps out at me of a significant nature…there was nothing on any large scale impacting our nursing workforce."
For 2013-2014, the new SAH site also received its third and final installment of $14.8 million in post-construction working capital funding from the province.
Long-term debt incurred from purchase of new equipment and technology currently stands at approximately $16 million and SAH is on track to pay that off, Gagnon said.
Gagnon added SAH is working hard to gain approval from the province to establish a cardiac angioplasty unit (angioplasty being a procedure to widen narrowed or obstructed arteries).
Gagnon estimated if SAH had angioplasty services now, 400 Sault and area patients would not have to make the trek to other communities to receive that procedure.
Gagnon said he could not give a date as to when approval would be given for such a service to be offered at SAH, but anticipates that angioplasty would be offered within six months after government approval.
A huge challenge still facing SAH is the remaining need for 50 transitional beds for patients needing alternate level of care (ALC).
"There is funding available and ready to be spent on operating these beds but what's been lacking is Ministry of Health final approval which is required to operate those beds," Gagnon said.
"Unfortunately, some people who are admitted to hospital (needing ALC) are having to wait on a stretcher in the emergency room."
"We know people deserve better than that and that's why we're going to work even harder to get these beds up and running," Gagnon said.
"Our staff physicians do take care of them but there have been days when we've had more than 30 people on stretchers in the emergency room, needing a bed."
Gagnon said he is confident of government approval for those much-needed beds soon.
Wait times at SAH is a good news-bad news story.
The bad news involves wait times for admissions.
"When you're admitted, unfortunately the average wait time can be as long as 40 hours (in some cases), that's more than a day people are on a stretcher, and that's directly linked to not having those 50 beds up and running in the community and having a high number of ALC patients."
On the good news side, Gagnon said most people who come into the Emergency Department are treated without having to be admitted to hospital, and at a quicker rate than last year.
"87 percent of the roughly 60,000 people that come to our ER every year go home after being treated and are not admitted, a half hour sooner now than they did a year ago, significantly below the provincial average."