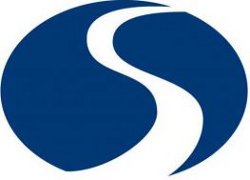 A group of Sault Area Hospital (SAH) patients, whose medical records were accessed by a SAH employee not authorized to do so, met with Ottawa lawyer Michael Crystal at Algoma's Water Tower Inn for an information session regarding possible legal action Tuesday evening.
SAH announced in mid-April an employee had inappropriately accessed patient files using the MediTech system 144 times dating back to 2008.
Many SAH staff, such as doctors, nurses, lab technicians and others, have access to medical records but access is restricted to those staff members directly involved in a particular patient's case.
Crystal estimated 90 people attended Tuesday's information session in Sault Ste. Marie.
"It was an information session which allowed people to have their questions answered about their rights relating to their patient privacy and the potential litigation options they have and the mechanics of a class action lawsuit," Crystal said.
Crystal said he and two of his associates have set aside time slots throughout Wednesday, from 9:30 a.m. to 6 p.m., to meet with affected patients at Algoma's Water Tower Inn.
"We are going to be assessing the merits of the case," Crystal said.
Letters were sent out from SAH to patients advising them of the breach, informing them that the SAH staff member involved (who has not been identified by SAH) has been fired, and that there was no reason to believe personal information, such as Ontario health card numbers, had been shared.
Still, the breach has left people affected by it concerned.
Crystal, of Michael Crystal and Associates of Ottawa, is currently representing plaintiffs in a $5.6 million class action lawsuit against the Peterborough Regional Health Centre in regards to privacy issues.
Seven Peterborough Regional Health Centre employees were fired for accessing patient records when they were not entitled to view them.
Crystal told SooToday.com he was approached about the SAH privacy breach by one affected patient in April, and that number quickly grew to 25.
"It's yet to be determined if there's going to be a class action lawsuit but clearly there is widespread interest in that and certainly it is clear there is a very defined group of people who were advised their records were accessed unlawfully."
"There are many similarities between this case and the Peterborough case," Crystal said.
"People were very patient and very interested, with very thoughtful questions," Crystal said of Tuesday evening's information session.
"They are concerned…these people are very troubled."
"They wonder why would anyone want to know about their records, they wonder 'does someone know my health card number,' the anxiety it creates is open-ended and very troubling," Crystal said.
"I think the hospital has an obligation to patients to give them some peace of mind and they should be providing letters with complete information as to what exactly was accessed, what was seen on the computer screen, in an information package sent to them…that's my point of view."
Crystal said he has not been in contact with SAH.
Crystal said he can be contacted by SAH patients with questions and concerns at 1-855-594-5490.
*************************
Previous SooToday.com coverage of this story: