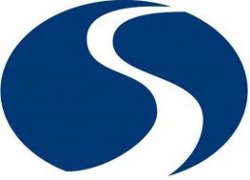 PRESS RELEASE
SAULT AREA HOSPITAL
*************************
March 11, 2014 – Sault Area Hospital (SAH) will be hosting a Community Engagement Session to receive public input into the development of an updated Strategic Plan.
Given the significant changes in the health care and overall provincial environments, the SAH Board of Directors has embarked on efforts to create a new plan to cover the 2015 to 2020 period.
An integral part of the strategic planning process is a comprehensive consultation process aimed at gathering feedback from patients and their families, our health care partners, various organizations hospital staff, physicians, volunteers and members of the public.
The process includes a short, bilingual Community Engagement Survey posted on the SAH website and open to everyone, a series of meetings with more than 25 local and regional stakeholder groups and the upcoming Community Engagement Forum.
Public participation will be invaluable in helping shape the strategic plan.
The Community Engagement Forum will provide an opportunity for members of the public to review the feedback received thus far through the survey and meetings, and to provide comments, suggestions and direction on the specific areas of strategic focus for the organization over the next five years.
Everyone is welcome, and thanks to the support of Suzanne Salituri from Le Réseau du mieux-être francophone du Nord de l'Ontario, the Forum will be facilitated in both English and French.
When: Wednesday, March 19, 2014 – 7:00 to 8:30 p.m.
Where: Comfort Inn Suites and Conference Centre North Ballroom 229 Great Northern Road, Sault Ste. Marie, Ontario
Seating is limited, so those wishing to participate in the Community Engagement Forum are asked to please RSVP to PatientRelations@sah.on.ca or 705-759-3434 ext. 3807.
SAH will be happy to accommodate individuals with special accessibility needs and asks that you please advise of these needs when you RSVP.
Those unable to attend the forum, but wishing to provide input are encouraged to complete the online survey.
For more information about SAH and/or the Strategic Planning process, or to complete the survey, please visit www.sah.on.ca
*************************