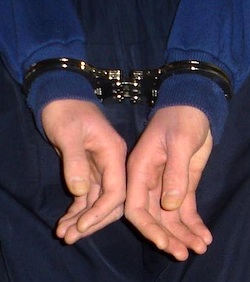 NEWS RELEASE
CITY POLICE
*************************
On January 2, 2013, shortly after
9 p.m.,
Police attended at a residence on Prentice Avenue regarding a 9-1-1 call.
Upon arrival investigators determined that an altercation had occurred within the residence between two individuals.
As a result of that altercation one person, an adult male, was transported to the hospital with life threatening injuries.
The accused Ryan Kane age 37 of Prentice Avenue was arrested at the time of the incident and has been charged with aggravated assault and is being held for bail court.
The Sault Ste. Marie Police wish to inform the public that this incident is not a random act, persons involved are known to each other.
Investigators are currently working on this case.
Further information will be updated as it becomes available.
*************************
To read more city police news, please click here