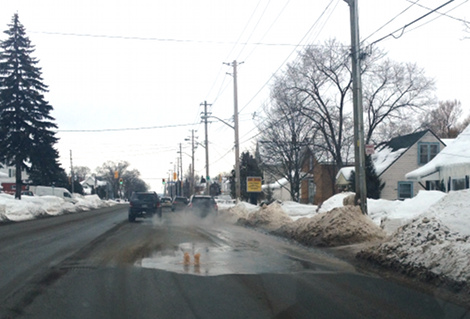 Water is seen cascading down Pim Street near McDonald Avenue early this afternoon. Unconfirmed sources say it is from the water main break described in the PUC News release below.
NEWS RELEASE
PUC SERVICES INC.
*************************
SAULT STE. MARIE, ON (February 12) - At approximately 12 p.m., a water main broke in the vicinity of Pim Street, north of MacDonald Avenue.
PUC repair crews have been dispatched and have started repairs.
During the repair process, Pim Street will be closed between Bruce Street and Macdonald Avenue.
This road closure is necessary to ensure the safety of the travelling public as well as repair crews.
The street(s) affected by the service interruption are:
*************************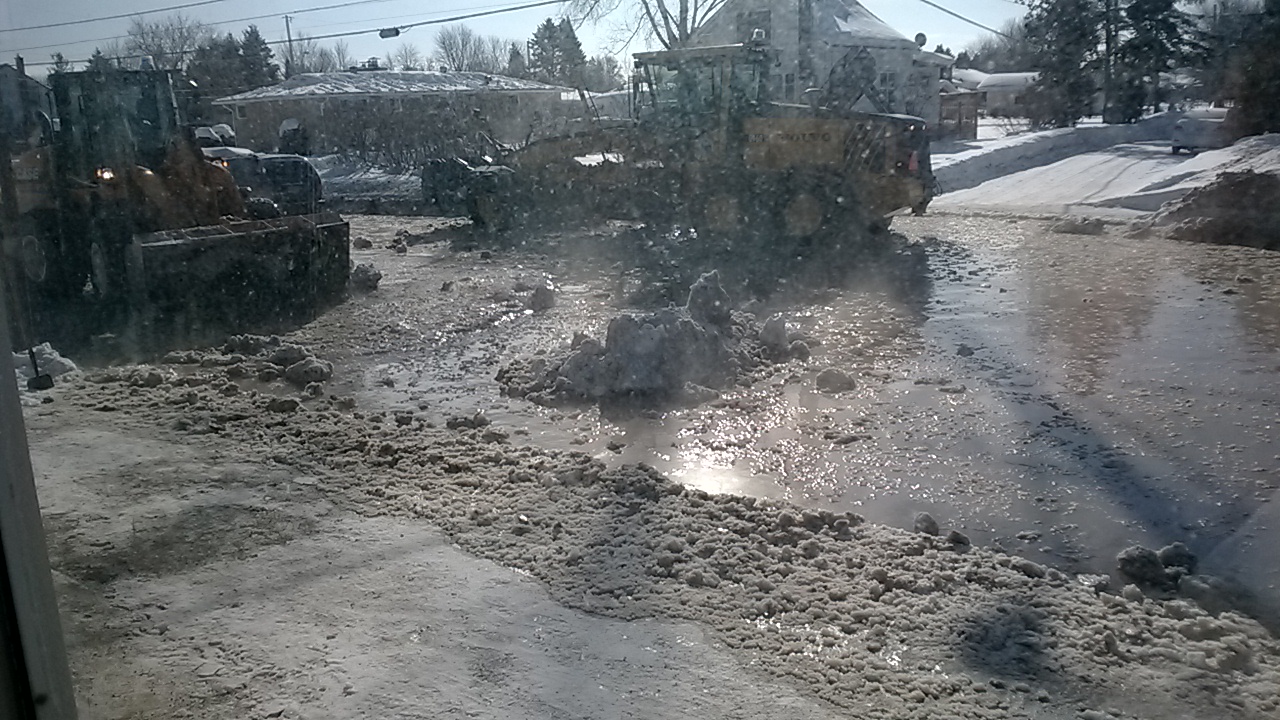 Yesterday, PUC Services Inc. was out dealing with at least one other water main break as shown by these photos submitted last night by loyal SooToday.com reader Lou Coccimiglio.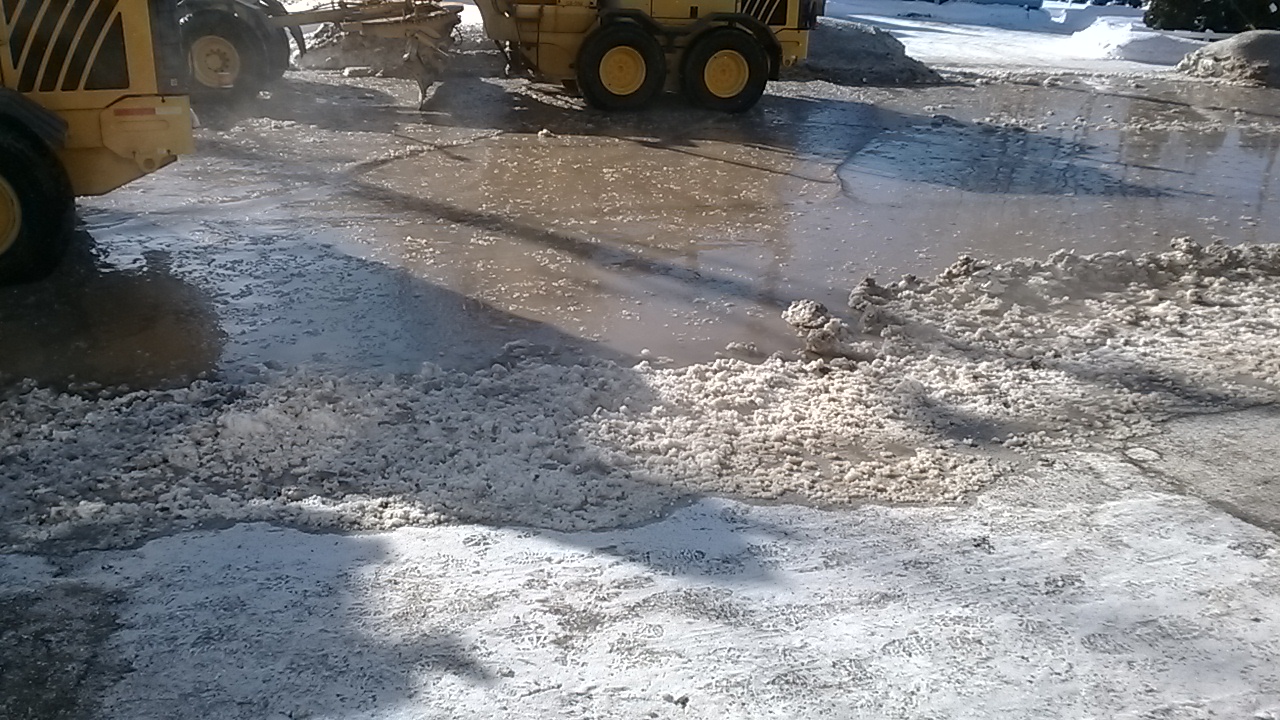 Coccimiglio says the photos show PUC crews at work on a water main that ruptured some time on Tuesday morning.
PUC Manager, Marketing and Customer Communications Randy Johnson tells SooToday.com that repairs were completed to this rupture at about 10 p.m. last night.
The break occured at the corner of Wellington Street East and Angelina Street.
Johnson says PUC Services is anticipating busy season as frost pushes further down in to the ground this cold, long winter.
"We expect more of this to happen," he said. "We're trying our best to stay on top of things."
Johnson said that, while crews' first priority are to respond to service calls and repair damaged equipment, they also try to inform the public of service interuptions and road closures that may be needed to facilitate necessary equipment repairs.