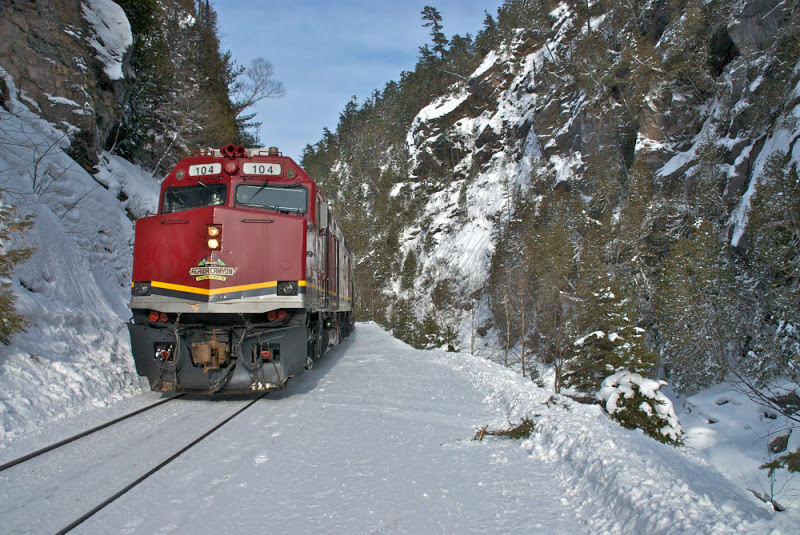 The Coalition for Algoma Passenger Trains (CAPT) posted the following notice in its most recent email newsletter, advising members that efforts to get a special winterizing run for cottagers have failed:
*************************
No winterizing train service
We are very sorry to have to announce that CAPT has not been successful in our attempts to have CN provide a special passenger service so that property owners could winterize their properties and prevent damage to them.
We still have not received an answer from CN to our second request.
The first request to which CN did reply was for interim passenger train service until the third party operator is selected and begins to operate the passenger train.
When they said no to that request we sent a letter asking for CN to use high rail vehicles such as trucks and buses that operate on the tracks.
These vehicles are used to transport crews and supplies for repairing the tracks.
While we have not had an answer to that letter we were informed by Radio Canada (the French CBC radio station for Northeastern Ontario) that they had inquired and received the following answer from CN:
"CN made clear to CAPT in a letter dated Oct. 22 that CN will not provide interim passenger service on the former Algoma Central line. Consistent with this position, CN will not provide the requested "hi-rail" passenger service on the line…."
We know that this will be very disappointing to many who would normally be using the passenger train at this time of year.
CAPT continues to be part of the ACR Passenger Rail Stakeholders Working Group.
We are happy to report that the process of selecting a third party operator to run the passenger train is continuing as planned.
We will keep you posted.
*************************