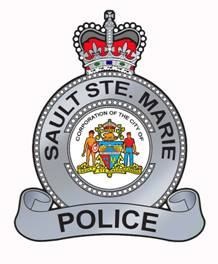 CITY POLICE
NEWS RELEASE
*************************
5 p.m. update
On June 28, 2013, City Police attended at the Algoma Treatment and Remand Centre and charged Damien Wayne Fleming, 26 years old of no fixed address, with break and enter and commit theft, robbery using a firearm, disguise with intent, mischief over $5,000, forcible confinement and pointing a firearm.

These charges stem from a home invasion on May 13, 2013 in the 200 block of Rossmore Rd. in which a female and her young child were allegedly accosted at gunpoint and duct taped to a post in the basement of their home.

The accused and an accomplice allegedly made off with a substantial amount of property and the victim's vehicle.

The vehicle was subsequently involved in a rollover in Echo Bay prompting an extensive search by O.P.P.

The investigation is ongoing.

Fleming will be appearing in Bail Court on July 2, 2013
*************************
West end home invasion update
On the 13th of May 2013 an investigation commenced regarding a home invasion on Rossmore Road in Sault Ste Marie.
Detectives from the Sault Ste Marie Police, with the assistance of the Ontario Provincial Police have made an arrest regarding this incident.
A 26-year-old male, Damien Wayne Flemming, has been arrested and charged with the following offences; break and enter to a residence, disguise with intent, mischief to property (x2), theft over $5,000, robbery using a firearm, unlawful confinement and pointing a firearm (x2).
The accused is being held for bail court.
The Sault Ste Marie Police wish to reassure the public that this was not a random incident.
This investigation is continuing and Police are requesting anyone with information regarding this investigation to please contact the Sault Ste Marie Police at 705-949-6300 ext 210.
*************************
Earlier SooToday.com coverage of this story
Home invasion investigation continues. Police seek public assistance
City Police seek public assistance in home invasion investigation