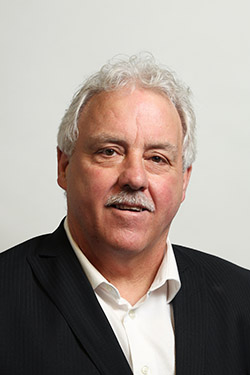 NEWS RELEASE
ROD FREMLIN
SAULT PC CANDIDATE
*************************
I am Roderick Fremlin, the candidate for the Progressive Conservative Party of Ontario in this riding.
I write this to ensure that people are aware of my beliefs, not as a candidate for a political party, but as a citizen of this community.
I assure you this is not a cry of desperation, it is however a way for me to share my personal thoughts as a community member rather than just a candidate for this election.
I run for the PC party because I believe in the majority of their stances on many different items, but I will say in all honesty, that if there are items that I disagree with I would not defend them; I would fight for what I believe to be the best interest for the people of this community.
I grew up working on a farm where I learned the necessity of a hard day of work.
The work ethic I learned on the farm carried forward into all aspects of my life.
That same work ethic I learned as a child would be put into the items necessary for this community to improve and thrive.
I may not be as polished in terms of my debating abilities but I can assure you that I am not going to feed people bullshit, rather I keep things simple and straight forward.
It has become evident that many people of this community, and this province, are unaware of the economic downturn that has happened over the past 9 years under our current government.
It is essential that people begin to take an interest immediately and discontinue following phony number and hidden agendas.
I took the opportunity to run in this election for the sole reason that I believe that I can do a world of good for this community.
I do not need this position, rather, I want this position to help Saultites; help those who may not even understand the help that is needed.
I'm not going to promise millions of dollars to various organizations because in all honesty, we can't afford it; we are in debt and we need to get out of it.
I am not going to sugar coat the situation and promise things that I cannot deliver.
What I can promise however, is that I will work hard to get what I can for this community.
The questions that most people ask are ones that they already know the answer to but are hoping for a different response because the actuality of the slight work and hardship needed to once again become prosperous is more than some people are willing to offer.
It needs to be understood that following the same path and expecting different results is the definition of insanity.
We need to be level headed as a community and steer clear of the path of insanity.
My wife and I live here, my children live here, and I will have grandchildren who live here.
We have been very privileged, as have all in this community, to have the quality of life the Sault has to offer.
I don't believe in lying and tend to be fairly straight forward; if we want to continue to enjoy the quality of life this community has to offer then we need to pull together and deal with our current economic situation.
This election is extremely important for the future of our province and our community.
I encourage everyone to be well informed for this election because whether you realize it or not, this election may determine the financial burden placed upon the next few generations of all Ontarians.
Vote as you see fit.
Vote based on facts.
Vote based on total platforms, not individual items.
Vote based on the person not their last name, nationality, or occupation.
My father once said "What do you want on your tombstone? Did things right or did the right thing?"
I prefer to have the latter on mine; I am here to do the right thing, and I encourage everyone to think about that question posed by my father as it is relevant to this election and most likely many different aspects of everyone's life.
However this election ends, I am still a member of this community and will suffer any burden it may suffer or prosper with it.
Voting is essential for this election and I encourage everyone to get out and vote for the betterment of this community, however you see fit.
*************************