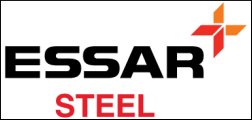 A Bloomberg Business Week article published Thursday states Essar Steel Algoma could be headed for restructuring later this month.
What that restructuring would mean for the steel plant in terms of refinancing and how it might affect employees is unclear at this point.
Brenda Stenta, Essar Steel Algoma corporate communications manager, declined to comment when contacted by SooToday.com Thursday afternoon.
The steel manufacturer, which Standard & Poor's has signaled at 'high risk,' has lost money for the past nine consecutive quarters, due to competition from cheap imports and other factors, the Bloomberg article says.
A June 16 statement from the company said Essar Steel Algoma has entered into confidential negotiations for refinancing.
The Bloomberg article points out that Algoma has posted a string of losses since the third quarter of 2012, having most lately reported a loss of $38.6 million in the three months ending December 31, 2013.