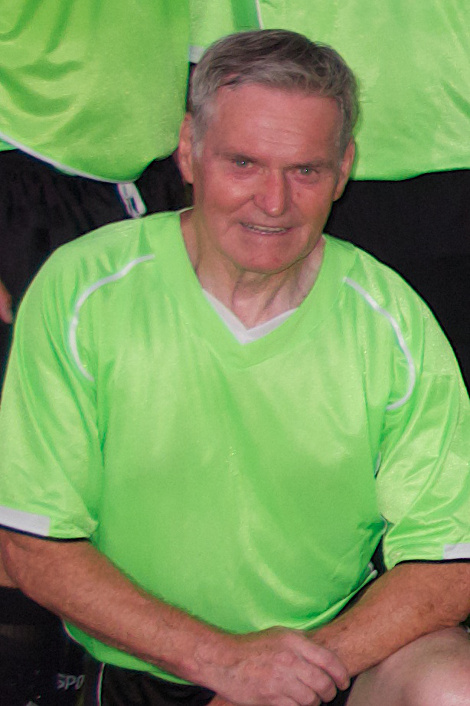 Sault Ste. Marie's local soccer community is mourning the loss of one of its most talented and greatly admired members.
Tom McGunnigle (pictured) passed away Sunday at the age of 73 after suffering from pancreatic cancer.
McGunnigle was known affectionately as "Tommy," "McGu," or "Celtic" (after his hometown soccer team in Glasgow, Scotland).
The Sault United Football (Soccer) Academy's Director Bill Howe, speaking to SooToday.com Wednesday, said there are several past and present figures on the Sault soccer scene who may be called Mr. Soccer, but that McGunnigle was, indeed, the true local Mr. Soccer.
"There are a lot of people who like to seek attention and make known their contributions to the game, but Tommy was Mr. Soccer, he just was," Howe told us.
"He was a very quiet, very humble man, and I think that's the reason why the community at large hadn't heard much about him, but everybody who played soccer locally beginning in the 1960s certainly knows of his stature."
"He knew he was one of the best in the city, but he would never say that about himself."
"He would feel awkward and uncomfortable if somebody told him he was the best…he just loved to play."
McGunnigle came to Sault Ste. Marie as a young bricklayer from Scotland in the 1960s and began playing on the local soccer scene at that time.
Though he retired from Essar Steel Algoma a few years ago, McGunnigle continued to play right up until a few weeks before his passing away, Howe said.
Details regarding funeral arrangements for McGunnigle are unknown at this time.
Howe said that McGunnigle, like many of his friends from the United Kingdom and Europe who settled in Sault Ste. Marie and joined the local soccer scene in the 1960s, would fondly reminisce about the 1960s and 70s as local soccer's "peak" period, when games were played in front of 2,000 to 3,000 fans at the former Queen Elizabeth Field.
McGunnigle played for several teams, including "Thistle" (with a Scottish roster), then a mixed team of English, Scottish and Irish players, followed by a Croatian team, and finally, in an oldtimers league.
"He was a small guy physically, but in terms of his soccer knowledge and skills, he was probably one of the most skilled soccer players ever to lace up the boots in this city," Howe said.
Howe said: "I believe he did have some semi-pro experience in Glasgow, and if you had to look at a video on soccer skills, this was the guy to watch."
"He played incredibly smart, even at 73 you could not get the ball off this guy."
"He knew all the moves," Howe said.
"Where he's going to be really missed was in the type of guy he was," Howe added.
Howe described McGunnigle as "very respectful, youthfully enthusiastic…such a lot of fun to play with."
Howe said he was a gentlemanly role model, who respected both his teammates and opponents.
McGunnigle never coached soccer, Howe told us.
"That's sad, because I run the Soccer Academy, and I asked him to coach for us...he was going to help us this year and was looking forward to it…every kid who was around Tom loved him like a father figure."
Howe told us the Sault United Football (Soccer) Academy plans to award a plaque annually, in McGunnigle's honour, to "the young player who best demonstrates ability, sportsmanship and commitment, all categories Tom exemplified."