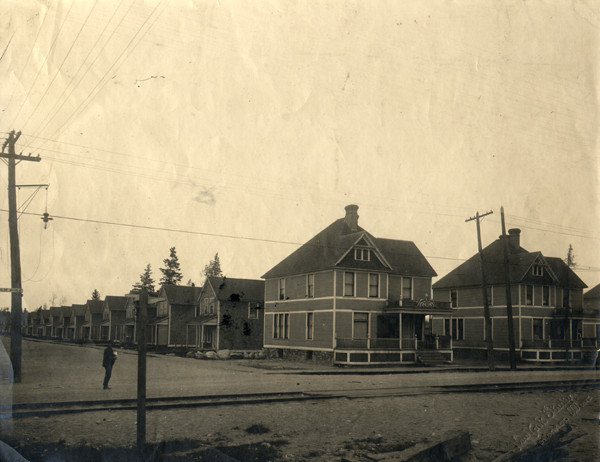 It's not that often that an employer builds its employees an entire village in which to live.
But that's just what happened back in 1901, when Francis H. Clergue set up Tagona Village for workers at Algoma Steel.
According to the Sault Ste. Marie Museum, the settlement wasn't all that successful, with many workers preferring to live downtown where they were closer to shopping.
Oh well. It was worth a try Francis.
*************************
Tagona Village — Built by F. H. Clergue
Tagona Village located near Algoma Steel was built by Francis H. Clergue to house employees of the steel works.
The village encompassed an area north of Wilde Ave. and was built in late 1901.
The first residents took occupancy in 1902.
The village layout was Wilde Avenue to the south, and going north off Wilde Avenue were First Street, Second St., Third Street and Fourth Street.
Intersecting Second, Third & Fourth streets to the north was Iroquois Street and Algonquin Street.
A large section of vacant land went north to Wallace Terrace.
*************************
Each week, the Sault Ste. Marie Museum provides SooToday readers with a glimpse of the city's past.
Find out more of what the museum has to offer at www.saultmuseum.com