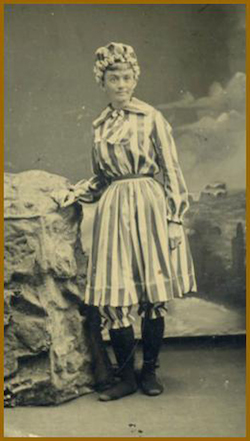 If you're planning on going swimming this weekend, just be thankful it's not 1902 when city council had some pretty weird ideas about women's beach wear.
We're not sure what a ruffed cap is, but women had to wear them back then if they wanted to take a dip in the St. Mary's River, according to records at the Sault Ste. Marie Museum.
Mohair? You're kidding, right?
*************************
Swimwear
In 1902, the Town of Sault Ste. Marie passed a by-law which allowed women to swim in the St. Marys River — if they were covered from the neck to the ankle.
Most bathing outfits included a blouse, knickerbockers, and skirt.
The most used material was mohair although silk taffetas were also popular.
A ruffed cap and wool stockings were also part of the ensemble.
Mid-calf bathing shoes were also required.
*************************