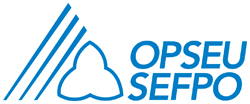 NEWS RELEASE
ONTARIO PUBLIC SERVICE
EMPLOYEES UNION (OPSEU)
*************************
Staff at Algoma Treatment and Remand Centre raise money for suspended co-workers
SAULT STE. MARIE - Members at OPSEU Local 678 at Algoma Treatment and Remand Centre (ATRC) showed their level of solidarity for their coworkers when they held a spontaneous fund-raising lunch barbeque on Friday, January 17, 2014 and raised almost $1,700 in support of Officers who were recently suspended for what the union claims was "doing their job as trained."
On July 31, 2013 an inmate was being moved from the shower area at the facility back to his cell when it became necessary for the Correctional Officers to use physical force to direct the inmate to his cell.
In October of 2013 Ministry of Community Safety and Correctional Services (MCSCS) decided to investigate, two and a half months after the incident.
No reason was given for Ministry's decision to investigate.
"The Officers involved in the incident acted in the manner they have been trained in with respect to their actions, written reports and conduct during the investigation," said Ian Turpin, President of Local 678 at the facility. "Despite this, MCSCS has suspended two of the Officers and may possibly suspend a third, five and a half months after the incident."
Turpin also points out that two of the Officers involved are part of the Institution Crisis Intervention Team, who receive additional training for incidents such as these.
Turpin says that OPSEU Local 678 members at ATRC will continue to support their coworkers, especially when their employer disciplines them for acting professionally in the course of their careers protecting Ontario's public in the Ontario Corrections system.
*************************